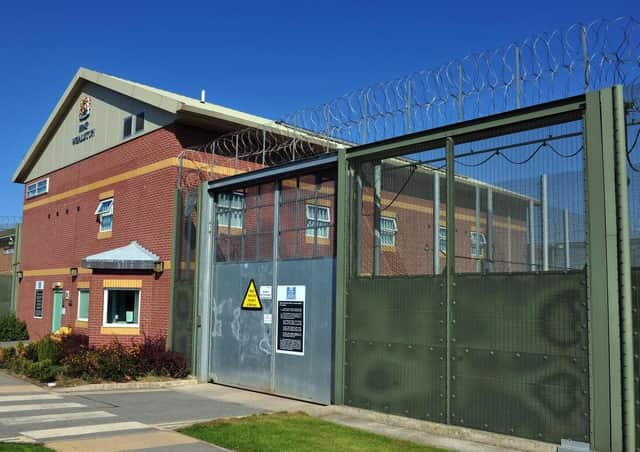 Wealstun Prison near Wetherby.
The woman, who spoke on the condition of anonymity, said her partner was among dozens of prisoners at HMP Wealstun to have contracted Covid-19 in recent weeks.
Public Health England last week confirmed it was working with the city council and staff at the prison in Thorp Arch, to bring an outbreak under control and limit transmission into the wider community.
The woman said that throughout her partner's time at Wealstun, the pandemic has meant prisoners are only able to leave their cells for an hour each day for a shower and a short walk.
But this was reduced further still when the outbreak began earlier this month, she said, meaning they only get showers every three or four days and a few minutes outside for fresh air.
She said cells were not being cleaned as thoroughly or regularly due to the outbreak, with bins only emptied every few days. One prisoner spent two days stuck in a cell with a blocked toilet which was overflowing, she claimed.
"It's like they're living in squalor. They've got no fresh air, no exercise, it's ridiculous."
She said prisoners had been given cleaning spray and a cloth for their cell, but staff were not routinely wearing masks or gloves until the outbreak began and people who had tested positive for Covid were being sent to the shower block at the same time as those who had not.
A Prison Service spokesman said: "Our priority is to limit the spread of the virus and protect the lives of those who live and work in our prisons.
"We have taken precautionary measures at Wealstun, in line with public health guidance, and will continue to closely monitor the situation."
The measures include everyone showering individually and cubicles being used on a rotational process.
All cubicles are then cleaned after every use to ensure there is no cross contamination.
The service said it was working with Public Health England and both staff and prisoners have access to appropriate personal protective equipment.