Owners of Stump Cross Caverns enter their own apartment into prize draw to pay for repairs
The owners of Stump Cross Caverns are taking yet another extreme measure to save their ancient tourist destination.
Monday, 26th April 2021, 10:59 am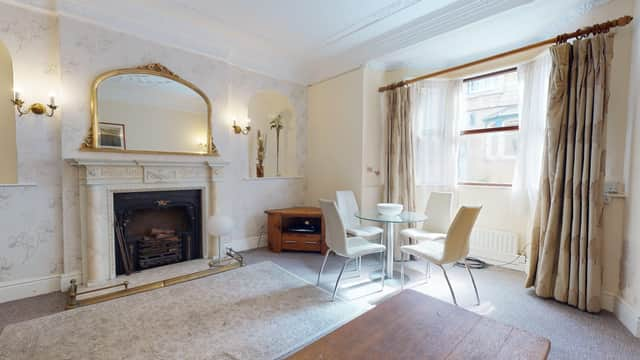 The Bowerman family are entering their own one-bedroomed apartment into a prize draw to pay for essential maintenance and repair work.
Supporters can pledge as little as £10 to win the ground floor apartment, valued at almost £130,000, in Pateley Bridge in Nidderdale. The prize includes stamp duty, conveyancing fees and council tax payments for the rest of the current tax year.
The latest Crowdfunder comes just weeks after the family raffled off their luxury VW campervan so they could raise enough money to reopen in May. That initiative - along with a 1,000 Cave Step challenge, which saw its owners walk the equivalent of climbing up and down the Burj Khalifa, the tallest building in the world 44 times - helped to raise £70,000. The van was won by 29-year-old Chris Riley, who was diagnosed with stage four cancer last year.
Stump Cross Cavern, open to the public since its discovery by lead miners in 1860, has been hit hard by lockdown closures and social distancing restrictions as visitor numbers have dropped from 60,000 to just 15,000. The Bowerman family, who live onsite, are now hoping to raise £200,000 to carry out essential repairs.
Lisa Bowerman said: "Having to sell another of our personal possessions is heart breaking, but an unsuccessful bid for government funding and forced closures have seen ticket sales plummet. It's make or break for us right now and selling the apartment is the only way we can do essential repairs, including the renewal of the lighting system, and also ensure the caves are here for the benefit of others for many generations to come.
"We've been overwhelmed by the support from the public and hope that they will be there to help us on our last push towards reopening."
The crowdfunder will remain open until 20,000 tickets are sold. To purchase tickets visit: www.crowdfunder.co.uk/win-a-home-pateley-bridge
There's also still time for people to sign a Save the Caves petition in an attempt to get Chancellor Rishi Sunak to listen to their plea for help. To sign, visit: bit.ly/3gRHxF9.