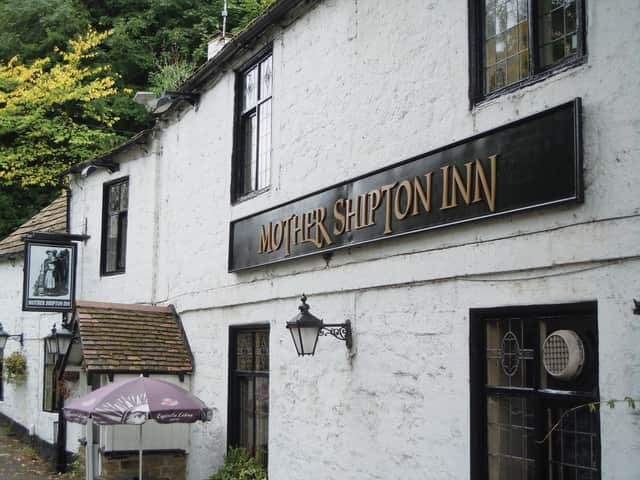 Locals and tourists also made a more cautious return to pubs and restaurants as they ventured out to enjoy the best of beer gardens in the spring sunshine.
Bill Taylor, secretary of Knaresborough Chamber of Trade and Commerce and project lead for Knaresborough's BID, said: "The retail sector was reasonably busy, with quite a few tourists in town as well, which is good to see.
"The hospitality sector saw a more mixed approach as people were more cautious about returning. Some venues serving food, such as the Bear at Carriages and Six Poor Folk, were very busy at the weekend, but not so much for some others, with people having to sit outside. It was nice during the day, but it gets quite chilly as the evening falls.
"Last year we had an exceptional year for tourism once the first lockdown had eased - more than we ever prepared for really. We are already gearing up for what will hopefully be an even better year as people look to staycations. We are hoping to encourage people to come, not just for a day out, but to stay for a few days because the area has so much to offer.
"We have some great hotels, B&Bs and a caravan park so it will be nice to welcome tourists for longer. We are hoping visitors will give businesses a big boost, they certainly need it.
"The big message now for consumers is to shop local and shop safe."
The Mother Shipton's Inn, on Low Bridge, reopened with a renovated beer garden and enjoyed a great trade during the first weekend back.
Landlady Sam Small said: "It has been absolutely fabulous. All our regulars have been back and everyone enjoyed a few drinks and some food.
"We were debating whether or not to open just for outside service, because we weren't sure what the reception would be like - or the weather. "But we have no complaints at how well things have gone. We've done a fabulous trade, and everyone has been great. We've renovated the outside area, so there's lots of space around the tables, and all the customers have adhered to the rules."