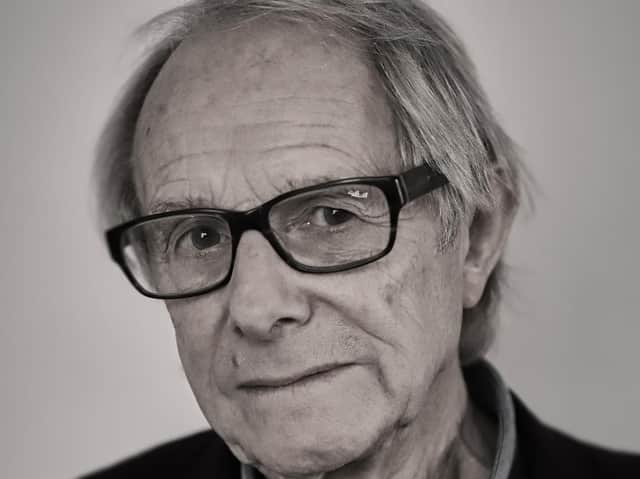 British film legend Ken Loach who is coming to Harrogate. (Picture by Paul Crowther)
Loach will host an audience Q&A directly after a screening of his latest film, Sorry We Missed You.
Taking place at The Wesley Centre, Oxford Street in Harrogate on Monday, March 9, the screening is from 2-3.45pm; Ken Loach will talk directly after from 3.45pm to 4.45pm.
Britain's foremost political filmmaker, few directors have been as consistent in their themes and their filmic style, or as principled in their politics, as Loach.
Adam Chandler, director and founder of the Harrogate Film Festival, said: "Ken Loach is a legend.
"It's a huge honour to welcome him to our film festival. I know his appearance will inspire many of the young students from our education partners, the Northern Film School.
"For over 50 years, he's remained vital to audiences, across generations– he is without doubt Britain's leading and most vital auteur. We look forwards to welcoming all to this special event."
Born in 1936 in Nuneaton, after a brief spell in the theatre, Loach was recruited by the BBC in 1963 as a television director.
This launched a long career directing films for television and the cinema, from Cathy Come Home and Kes in the sixties to Land and Freedom, Sweet Sixteen and The Wind That Shakes the Barley.
His film I, Daniel Blake won the 2016 Palme d'Or and the 2017 BAFTA for Outstanding British Film.
The coup for Harrogate Film Festival was secured by the Harrogate social enterprise, Cause UK.
Clair Challenor-Chadwick, managing director of Cause UK, said: "We're incredibly thrilled Ken Loach has agreed to appear at Harrogate Film Festival. A true icon of cinema, Loach tells the stories of working-class people with a fierce love for his characters. He fights the good fight, shines a light on the most disadvantaged, and has for over 50 years remained steadfast to his conscience and cause.
From his ground-breaking dramas of the sixties, to his latest, Sorry We Missed You, his 27th feature film which takes aim at zero-hours contracts, Loach has remained a firebrand.
Caroline Cooper Charles, head of strategic programmes at Screen Yorkshire, is encouraging young people from its various training and skills initiatives to take advantage of this opportunity.
Caroline said: "It will be an incredible experience for anyone with a passion for film and film-making to hear Ken Loach talk and we'll be making sure that as many of the students and young film-makers we work with are there to meet him.
"Our Connected Campus partnership with universities in the region, Beyond Brontë's programme with 18-24-year olds and craft courses with the National Film and Television School and local colleges mean that we support a huge and diverse group of aspiring talent. Many of these individuals face barriers getting into the screen industries so to hear from a director of international acclaim, and one that tells the stories of those often under-represented in film, will be such an inspiration."
The ten-day Harrogate Film Festival, which gets underway in March, provides a platform for independent filmmakers and works with the Northern Film School based at Leeds Beckett University.
The screening of Sorry We Missed You: 2pm-3.45pm. Ken Loach will then take part in an audience Q&A directly after the screening: 3.45-4.45pm.
The event takes place at The Wesley Centre, Harrogate, on Monday 9 March.
Audiences are encouraged to donate to the Harrogate Homeless Project, which operates from, and is supported by, The Wesley Centre.
Tickets are limited, to book, go to: https://www.eventbrite.co.uk/e/ken-loach-tickets-92223652427