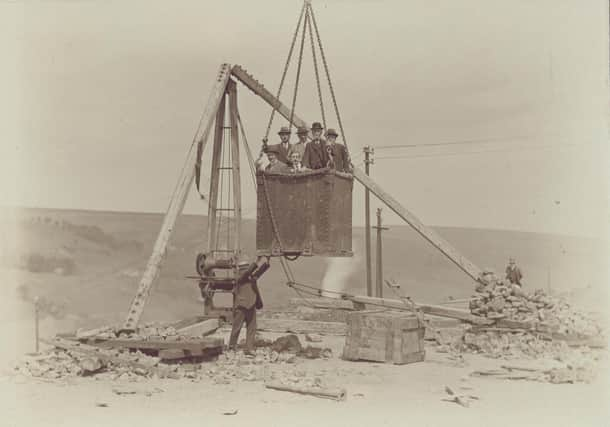 IN PICTURES: 15 fascinating images taking a look at life during the construction of Nidderdale's Reservoirs
The Nidderdale Herald has begun a new series of mini-histories of life in the Yorkshire Dales, which begins with a look at life during the construction of the reservoirs, thanks to a collaboration with Nidderdale Museum.
Published 31st Aug 2023, 08:22 GMT
Updated 31st Aug 2023, 08:23 GMT
Nidderdale Museum have partnered with the Nidderdale Herald to create a series of mini-histories exploring rural life and illustrating what it was like to live in the Dales before life as we know it today.
Reservoirs are enormous man-made lakes which store river or rain water behind a large wall called a dam. They are usually built in the countryside to supply water to the large numbers of people who live in cities.
During the 1880s, Nidderdale was chosen to provide water for Bradford which needed huge amounts of water for its people and for its wool industry.
Bradford Corporation was given special permission from the government to build reservoirs in Nidderdale.
Take a look at these 15 historical photographs of people living and working during the construction of the reservoirs which are still at work today.