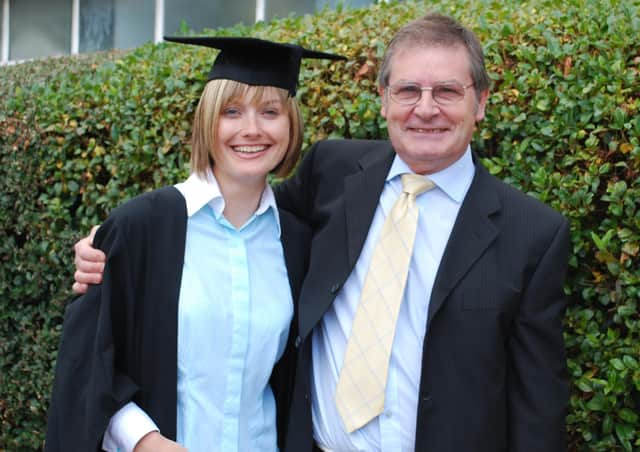 Over 2021 members and charity champions Laura Macaulay and Sarah Cairns will lead the popular running club to a variety of fundraising events to help the cause close to their hearts.
Sarah said: "The charity was chosen in memory of both our dads who we sadly lost to lung diseases.
"My Dad (Tony Hague) in June and Laura's (Dave Jimmeson) only a month later in July 2019 from lung cancer.
"My family has a long and close connection to the BLF with my Dad and Mum actively involved in their local Breathe Easy groups in Leeds.
"Dad also worked closely with the Leeds South and East Clinical Care Commissioning Group to set up another 10 groups across Leeds before his death last year.
"This has inspired me to step up again, and do what I can to help this amazing cause.
"With my friend Laura and our fantastic running club, I hope we too can make a difference."
Sarah added: "We have planned lots of events and are working hard to safely adapt them to the changing COVID-19 restrictions, as we are determined to do our very best to keep safely fundraising in spite of the pandemic."
The Tadcaster duo, who have years of running miles under their feet, will make their first challenge on Saturday November 28 when they will run a half marathon to Bramham and return to finish in Tadcaster.
"We want people to be safe but if residents can pop out of their houses to cheer and wave us on from their doorstep, it would be hugely appreciated by us both," said Sarah, a mother of two.
"Joining the Tadcaster Harriers has been a really positive move, they are an amazing, friendly and supportive club, who cater for all levels of runner.
"Laura and I are so pleased that our application for the British Lung Foundation was chosen to be Tadcaster Harriers charity of the year."
Laura, who has been running since 2005, added: "The BLF are doing fantastic work, particularly during this pandemic, a time when they have seen a significant drop in their fundraising income due to understandable cancellations of events, but coupled with a steep rise in people coming to them for help with with respiratory problems."
To donate go to: https://www.justgiving.com/fundraising/sarah-cairns8 or https://www.justgiving.com/fundraising/lauramacaulay40