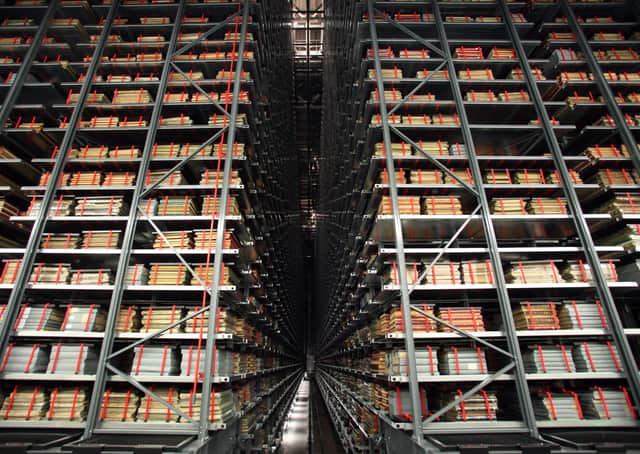 Originally launched in 2011, this ten-year project has seen the most significant mass digitisation of newspapers the UK has ever seen.
Roly Keating, Chief Executive of the British Library, said: "Over the past decade, the British Newspaper Archive has transformed access to the extraordinarily rich collection of historic newspapers in our care.
"As well as protecting the fragile originals, digitisation has transformed the ways in which researchers can search newspaper content and make connections and discoveries that might never have been possible using print or microfilm.
"We are delighted to renew our strategic relationship with Findmypast which has done so much to help expand the online audience for newspapers, whether they are accessing them for research inspiration or enjoyment."
The British Newspaper Archive has published more than 42 million pages from over a thousand regional, national and speciality titles covering all corners of the UK, Ireland and beyond.
Spanning four centuries and including 34,000 local, regional, national and international titles, the British Library holds one of the finest collections of newspapers on earth.
Prior to digitisation, this vast cultural treasure was held entirely in hard copy and microfilm, necessitating travel and hours of painstaking manual research for anyone wishing to use the collection.
Large parts of this resource have since been made available online for the first time, revolutionising access and searchability for users worldwide while reducing wear-and-tear on the Library's fragile collection items.
Researcher Suzanne Williams, a student from Swansea, said: "The British Newspaper Archive has been an amazing resource throughout my PhD research - I write about late nineteenth century music, and it's given me access to so much information, like details of events and people's opinions from all over Britain that simply aren't recorded anywhere other than in the press. To have that all in one place and so easily accessible is amazing."
Monday's announcement will result in the online publication of a further 14 million pages over the next three years, including the addition of 1 million new free-to-access pages each year.
With technology and processes becoming more efficient over time, Findmypast's digitisation suite at the British Library's Boston Spa site is now digitising the Library's collection at an unprecedented rate.
Since 2019 digitisation has increased dramatically, with over 5 million pages made available to search online in the past 12 months alone.
As well as being available online via the British Newspaper Archive and Findmypast, the archive can also be searched for free by users of the British Library's Reading Rooms in London and Yorkshire.
Originally focused on specific geographic areas, along with periods such as the census years between 1841 and 1911 as well as key events and themes such as the Crimean War, the Boer War and the suffragette movement, the archive has since expanded to form a digital 'archive of everything', covering all facets of British and Irish life between 1699 and 2009.
Tamsin Todd, CEO of Findmypast, said: "We are thrilled to extend Findmypast's partnership with the British Library to continue developing the British Newspaper Archive which has been such a game changer for researchers everywhere.
"Newspapers have been the powerhouse of the UK's free press, and I am proud of the work we are doing to use cutting edge digitsation technologies to ensure this national treasure is preserved and accessible for future generations."
https://search.findmypast.co.uk/search/british-newspapers