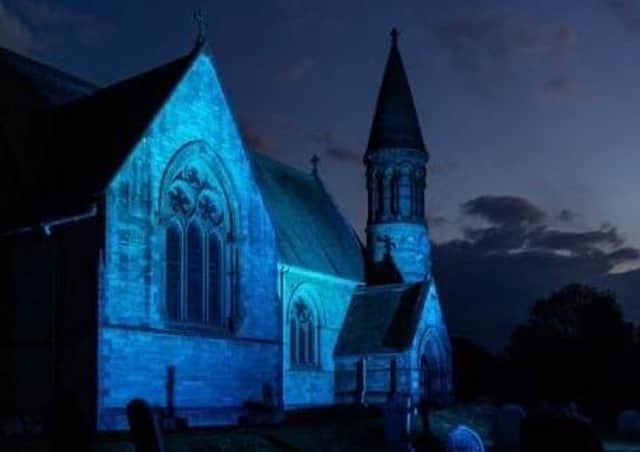 Resident and church warden Sarah McBride said the parish has pulled off socially distanced events as it has coped with the impact of Coronavirus and is looking forward to yet another.
"Obviously 2020 has been a really difficult year for everyone with the Covid 19 pandemic," said Sarah church warden for Tockwith which is part of the Parish of Marston Moor and has four other churches - Askham Richard, Bilbrough, Long Marston, Rufforth.
"Tockwith is a fabulous place to live and our community spirit is second to none."
She added that the churches were told to close their doors when lockdown first happened in March.
"Thankfully our Vicar Rev Martin Otter had us up and running on Zoom within days and although we couldn't get together in person we had Zoom services every day during lockdown which really helped us all but especially those who live alone and were told to stay indoors due to underlying health conditions.
"With our doors being closed it would have been an easy option to enjoy the Zoom services and focus on ourselves.
"However, Deryck Wilson – Church Warden, myself, and our VCC (Village Church Council) looked at other ways that we could communicate with our village and most importantly support our community.
"Tockwith has such a fantastic community spirit and we were all supportive of each other and wanted to do our bit for those that were in need.
"We helped with a traffic light system which was displayed in every house window to show if someone needed support.
"A group of volunteers were available to shop for our most vulnerable during lockdown and this is still in place now."
The Church was bathed in blue light to show support for the NHS and over a thousand knitted poppies were donated to decorate the grounds and monument for Remembrance.
"We ran a foodbank which enabled us to donate of £1,500 of food, toiletries and cleaning products to our local foodbank.
"Now as we approach the end of the year our focus is on Christmas.
"Living Advent last year was a huge success to say it was our first attempt and 2020 should be fantastic with over 100 windows exhibiting."
Windows in Tockwith are going to be illuminated with a festive, but not necessarily religious, scene with a new scene being 'opened' daily from December 1 to 24 December and then all scenes will remain illuminated, 5-9pm daily until the 12th night (January 5).
"We are especially thankful for the talent and hard work of Jim Tinsley who provides all of the stunning light displays at our church.
"The church will be the first to illuminate and we are really excited to see what Jim has created for us to marvel at this year."
Last year the whole community enjoyed evening strolls to view the superb creations. A map is on sale, £3, from Costcutter in Tockwith.