Clay shoot eye on K9 target
Barden Clay Shoot is asking people to sniff out their own K9 Challenge to raise funds for Support Dogs UK.
Monday, 26th April 2021, 2:44 pm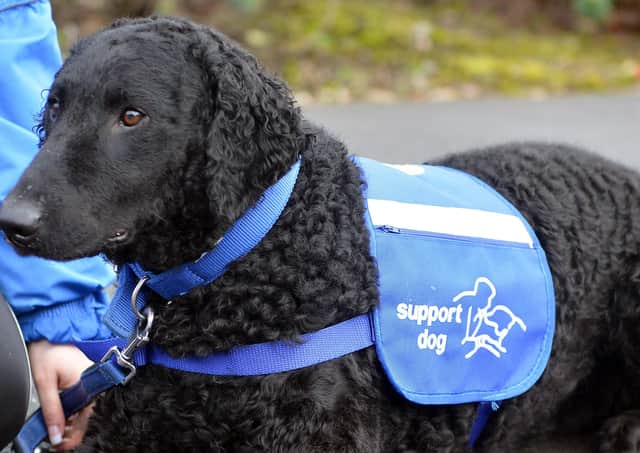 Support Dogs - for autism for epilepsy for disability.
The group, which was going to hold its inaugural shoot at the new location of Barden, until the Covid pandemic put it on hold, says it wants to help the struggling charity.
"As you can imagine this past year has been a very difficult year for the charity financially with a 45 per cent drop in income," said a spokesman.
"Support Dogs UK is a unique, Yorkshire-based charity working with volunteers throughout the region."
It trains dogs to alert people to seizure, give autism assistance for children and disability assistance, among others.
"As we are trying to raise money for Support Dogs UK we have decided to conduct a 'K9' Challenge," added the spokesm for the shoot.
"Two of our own team - Kevin and Michael - are going to walk 109 miles of the Cleveland Way, starting on Tuesday September 21 and finishing on Sunday September 26.
"We are asking people to walk or run for 900 metres, 9km or 9 miles, get 9 friends together for a sing along or maybe bake 90 K9 biscuits.
"We are asking you to sign up for the K9 Challenge in whatever way suits you best - just stick to the K9 theme. The options are endless."
Going to: https://www.justgiving.com/campaign/K9challenge
The challenge should be completed from September 9 to the end of the month.