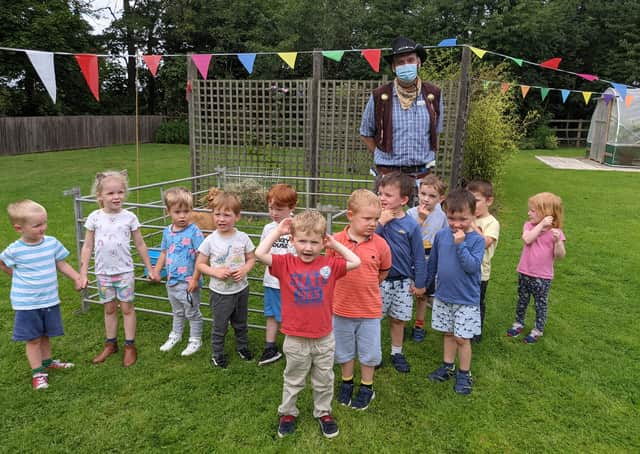 Children visited from the Red Kite Nursery, along with goats, a country singer and cowboy themed fun and games.
"Many residents have visited America and some have family living there so American Independence Day was a great excuse to reminisce about previous trips and go on virtual tours to favourite places such as New York, the Grand Canyon and San Francisco," said a spokesman for the home.
"Residents and children enjoyed bottle feeding the goats from Wensleydale Goats, playing western themed games such as tin can alley and horseshoes as well as dancing the afternoon away to American greats such as John Denver, Dolly Parton and Jonny Cash." 
The kitchen team put on a western themed spread including a one shot pot hotpot and red flannel hash. 
Mandy Scott General Manager at Thistle Hill Care Centre said: "Independence Day is always full of big flavours and a chance for us to celebrate all things American.
"We've had fun listening to the Beach Boys and Elvis, as well as a bit of Country and Western."
Resident, Angela commented: "I've always loved visiting the States and having a go at line dancing again today brought back such great memories of my trips there."
The home, run by Barchester, said that its varied life enrichment programme keeps residents active, and provides a daily choice of engaging physical, mental and spiritual activities tailored to residents' interests and abilities.