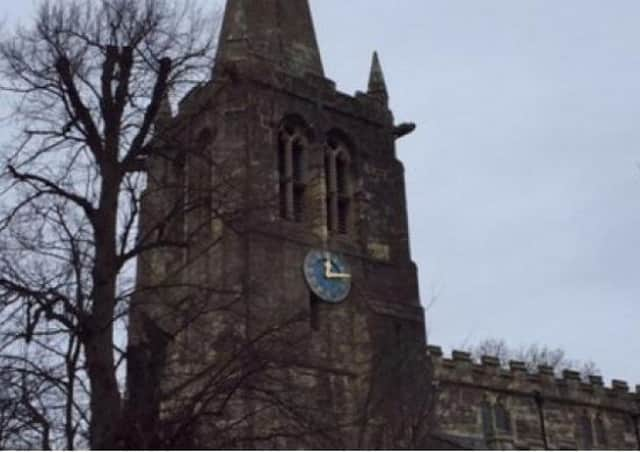 Donations of over £1,800 flooded in from residents and the village cricket team in ten days and now mean that repairs to the 180-year-old hour chiming mechanism can start at the end of January.
Spokesman Bill Todd said: "I cannot state enough how overwhelming it has been that the village has rallied round in this way.
"We set our target at £900 with the hope of getting the rest from the parish council but the GoFundMe heroically set up by David Halpin, who is a parish councillor, has amazingly covered the whole amount needed.
The hour strike in the clock has been silent for the past ten months, leading to frustration for many.
Bill, who is captain of the All Saints' Church bell tower, added of the situation: "That's very annoying.
"As you can imagine you are lying in bed wondering what the time is, you hear the Westminster chimes go the full four sequences for the quarter past, half, quarter to and now the hour and you are waiting for the chime to hear whether it is three or four o'clock, and nothing and it has been like that for ages.
"The problem was money. The church has a lot of calls on cash and health and safety issues have taken priority over this £1,550.
"The church wanted to do this repair but could not commit when there were so many other things that needed doing.
"So, David Halpin heroically came in undertook to raise the funds and set up the GoFundMe account.
"We are delighted with him and how the village has rallied round.
"The cricket club made a contribution. One of the iconic views in the village is across the cricket pitch and pavilion to the church, which stands up high and above. So, there has always been the unspoken link between the cricket club and the church."
Bill added: "It is so incredibly heartwarming, this little project which has captured imaginations of everyone in the village."
"I have been told that the work will begin at the end of January as the firm has been delayed because of the restrictions."