Opportunity to win a prize in Christmas Elf Hunt for hospice
Festive family fun is everywhere this Christmas in Knaresborough as the town hosts a month-long Elf Hunt in aid of Martin House Hospice Care for Children and Young People.
Friday, 6th December 2019, 11:00 am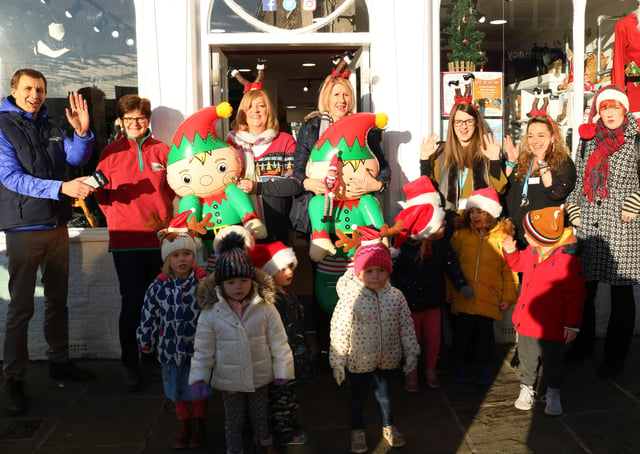 The launch of Christmas Elf Hunt.
Elves have been hidden in 26 shop windows around the town throughout December, with the challenge to find them all for the chance to win a prize.
The hunt, which is in its second year, has been organised by town traders Jil Long and Karen Kharfallah to raise money for Martin House.
There are more than 60 prizes to win in the hunt.
People can pick up an Elf Hunt form for £2.50 from the Martin House Charity Shop on Market Square, Jil's salon or at Karen's shop The Sweet Cabin, both on George and Dragon Yard to complete the challenge. Completed forms can be handed back in at all three shops.
Jil, who owns Jil Long Hairdressing on George and Dragon Yard, said: "I've lost 15 members of my family to cancer, but I can't imagine losing a child. As a family we have always done a lot for charity, and it made sense that an event like this for children, should raise money for a children's charity."