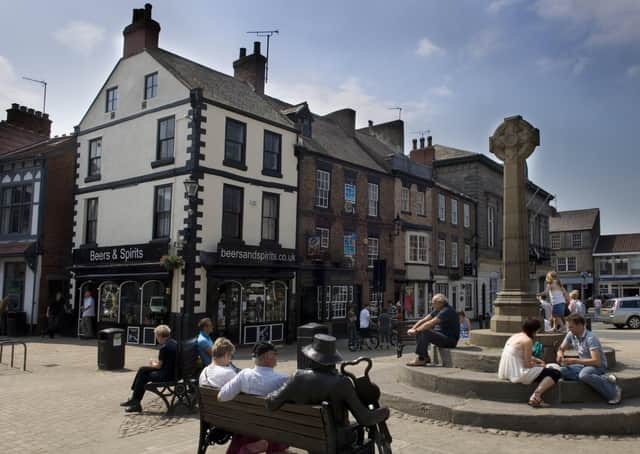 Knaresborough Market Place.
One issue we discussed was the problems encountered by businesses as a result of the closure of so many of the town's bank branches.
Since that meeting it has been announced that the town's last remaining bank branch will be closing in the spring.
During 2018 and 2019, over 1,200 local bank branches and around 8,700 fee-free ATMs were closed in the UK.
The impact of these closures is particularly hard hitting in small towns like Knaresborough.
The loss of access to local banking services will hit businesses, residents and visitors hard.
It is a backwards step at a time when we should be striving to find ways to help struggling high streets to grow and flourish.
Liberal Democrats in Parliament have recently pressed the Government to commit to providing additional funding in the upcoming budget to protect access to cash and free withdrawal services in rural areas.
Steps should also be taken by the Government to explore ways in which banks could be prevented from closing the last branch left in rural towns.
I hope that our local representatives will support these and similar measures to protect essential banking services in Knaresborough and other towns in our district.
Harrogate and Knaresborough Liberal Democrats