OPINION: Harrogate International Festivals reflects on the past year and its challenges with In Memoriam - Sharon Canavar
Never before have I been delighted by a series of the following things... a 6.30am call from a lost delivery driver dropping off a load of kit, discussions about delivering an event in the never-ending rain and finally, actually getting on site at the crack of dawn to help unload some seriously heavy kit which my back hasn't thanked me for since.
Thursday, 27th May 2021, 5:14 pm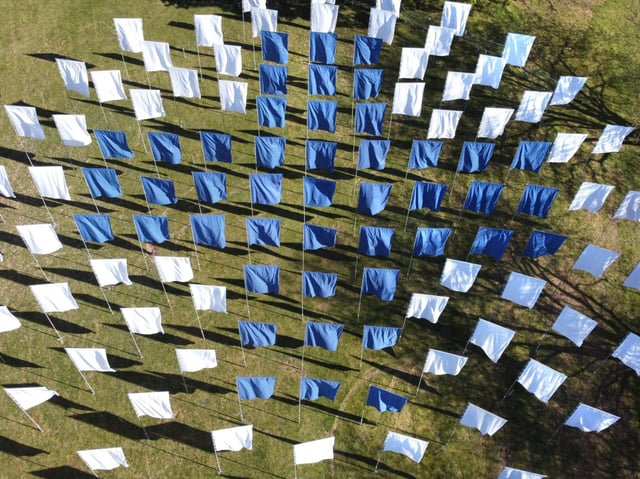 All these little every day occurrences have taken place in the last week, and it has been an absolute joy.
Harrogate International Festivals are finally cracking open the door on some of our events, starting with In Memoriam which starts on Friday, May 28 on West Park Stray in Harrogate.
Whilst these little tasters of my past life have caused much excitement this week, I know that we won't be getting back to normal any time soon.
It certainly didn't feel right to just jump right back into our usual cycle of events, without acknowledging the last year and the challenges and grief that many have felt over the pandemic.
People have lost chunks of their lives, missed key moments with their families and friends, haven't been able to celebrate or mourn together, meet new additions to the family, grieve for those they have lost.
People have lost careers, taken stock and changed their lives. Some haven't felt able to leave their homes for myriad reasons, anxiety has sky-rocketed and we have lost loved ones.
We felt it was right to recognise the tremendous changes we have seen in our lives and our upcoming installation In Memoriam feels like one of the best ways to acknowledge this as a community.
Working with artist Luke Jerram, who has previous experience in Harrogate with Museum of the Moon in 2019, we have brought In Memoriam to Harrogate.
A unique artwork made from 120 hospital bedsheets, designed in the shape of a medical symbol to make an impactful and poignant installation and a temporary memorial for the public to visit and remember all those we have lost in this crisis.
The free to access artwork is also made in tribute to all the NHS staff members, care workers and volunteers and is a space for reflection, remembrance, and recognition.
Feel free to walk amongst the flags, spend some time reflecting or just enjoy the art as something a little different on the Stray.
Enjoy it quietly and contemplatively or if you prefer, there is a specifically commissioned piece of music A Moment In Time featuring artists from Massive Attack and Portishead which can be found on our website as a podcast.
We hope that as an opener to a new, and likely very different summer season for the Festivals that this event creates a unique space and time to think back over the last year and to help support our local community to move forward.