OPINION: Harrogate Hospital moves into the 21st century - Sammy Lambert
If you have visited the Harrogate District Hospital site recently, you may have noticed that our car parking facilities have been brought into the 21st century, with a new automatic number plate recognition system in use across the car parks.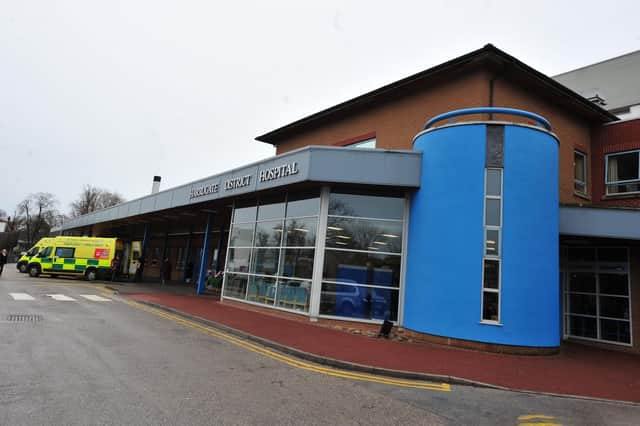 The new system has been installed to help us reduce congestion on Lancaster Park Road and improve the flow of traffic, ensuring we have enough spaces for our patients, service users and staff.
We have received some really positive feedback from our patients and service users who have reported finding it much easier to park since the introduction of our new system and congestion has significantly reduced.
Funds generated will be used to support further on site improvements, such as to our general parking infrastructure, site security and also travel plan initiatives. We have also undertaken a large amount of work to encourage more environmentally friendly travel arrangements, such as car sharing and cycle to work schemes.
We have also undertaken a full refurbishment of our Sterile Services Department, or SSD, as they are known. SSD provide a decontamination service for instruments used in surgical procedures for more than 45 different locations, both on site, across Yorkshire and even further afield, for both NHS and private customers. This is an essential service to ensure the safety of our service users.
The use of reusable medical equipment and devices is an essential element required to achieve the UK Government's ambition of becoming carbon net zero by 2050 and dramatically cuts down the amount of single use plastic used by healthcare professionals, as well as making huge savings in disposal costs.
As such, we have committed to a significant investment of refurbishing and improving our SSD workspaces. Despite the inevitable disruption to our team's working conditions, they have retained their gold standard service throughout. The service has maintained full compliance with quality standards and undertaken robust external audits retaining ISO accreditation and NHS specific decontamination quality standards.
Finally, we have welcomed our new intake of DfN Project SEARCH interns, in conjunction with Harrogate College. Project SEARCH is a transition to work programme, committed to transforming the lives of young adults with a learning disability, autism spectrum condition, or both and is an excellent way for students to gain independence, confidence and build employability skills that they may have otherwise struggled with.
Within HIF, we fully support this project, having previously assisted four young people through their internship, graduation and finally welcoming all four into full time employment with HIF. We have now welcomed a further eight interns and cannot wait to see what they achieve through their placements with HIF and #teamHDFT.
If you would like any more information about HIF and our services, please contact me at [email protected]. As I always say, all good things start with a conversation!
Sammy Lambert – ​Harrogate Integrated Facilities (HIF)Limited