Harrogate MP speaks out on Northern's rail problems
Harrogate's MP says the Government is right to considering stripping rail operator Northern of its franchise over its poor performance record.
Monday, 6th January 2020, 2:13 pm
Updated
Monday, 6th January 2020, 5:35 pm
Northern, a subsidiary of Arriva UK Trains, consistently comes bottom of Transport Focus' passenger surveys and it's record on the Harrogate-Leeds line has been much-criticised in the last year for persistent delays and cancellations.
After Prime Minister Boris Johnson's new Transport Secretary, Grant Shapps' announcement last week, Harrogate and Knaresborough MP Andrew Jones said it was a "great shame" but, despite some improvements in rail services, Northern's performance in letting down passengers regularly was simply not good enough.
Andrew Jones MP said: "It is a great shame we have reached this point with Northern.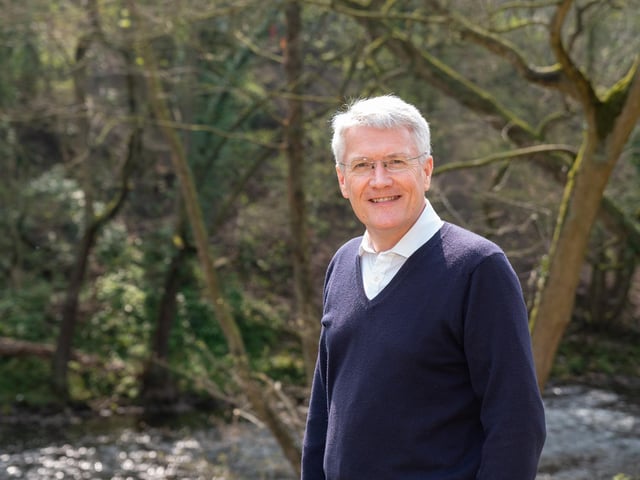 Poor performance by rail operator Northern - Harrogate and Knaresborough MP Andrew Jones.
"There were the well-known issues around the timetable change in 2018, and whilst we have seen improvements, problems have continued.
"The Transport Secretary is right to take action.
"We have seen more services on our local line. We have seen faster services.
"The rickety old Pacer trains are nearly all gone and we have more daily services to London using brand new trains.
"But Northern's punctuality record is clouding out that positive news.
"The levels of service from Northern Rail have been below what is expected and what we need.
"Passengers are being let down so that is why taking action is right."
A former rail minister himself, Mr Jones said he was a regular rail passenger.
Such was his concern at the situation for Harrogate commuters, he told the Harrogate Advertiser he had contacted both the current rail minister and the head of Northern to press the case for a better rail service here.
Mr Jones said: "I have been contacted by local residents frustrated and angry from standing on platforms in all weathers unable to rely upon the service.
As a regular user myself, I am there too. A service that we can rely upon is what we need, so people can get to work, make appointments, see friends and family and do so on time. The timetable is critical.
"MPs and consumer groups should not need to be passenger champions, the rail industry should own that role.
"That isn't how it seems to many of us trying to go about our daily business.
"That is why I have written to the Managing Director of Northern Rail, highlighting local concerns and requesting a meeting to discuss how 2020 will be different and better for passengers.
"I have also been in contact with the Rail Minister to ensure that whatever happens to the franchise, plans are in place to ensure passengers receive the service they need."
One of Harrogate's greatest advocates of better trains who has campaigned for nearly two decades on the subject, said he had not been surprised by the Government's announcement.
But Brian Dunsby OBE of Harrogate Line Passengers Group also said some of the blame lay with Network Rail's failures with the required infrastructure, rather than Northern.
Mr Dunsby said: "We are fortunate that the new LNER Azuma services are now operating between Harrogate and Leeds six time a day each way.
"I am very disappointed but not really surprised that the Government plans to strip Northern Rail of its current franchise in view of recurring complaints about delays and cancellations.
"I believe that many of the practical problems are outside the direct control of Northern – particularly the late delivery of new trains from CAF, the cascade of Class 170s from Scotrail and the delayed completion of track improvements by Network Rail."
Although Network Rail is currently increasing its investment in new infrastructure across the country, another factor causing headaches - lack of trained drivers - does lie in the hands of rail operators such as Northern.
And that problem was unlikely to be solved by a simple switch of the franchise.
Mr Dunsby said: "The current Northern management have worked hard to overcome these problems which have been aggravated by high levels of sickness and industrial action.
"The need to train drivers on the new trains has also reduced staff availability to maintain planned services.