Harrogate complaints over Penny Pot Lane road closure
Road works creating traffic chaos on one of the main routes into Harrogate in the Penny Pot area are raising concern from commuters and residents alike.
Monday, 10th February 2020, 10:16 am
Updated
Monday, 10th February 2020, 10:40 am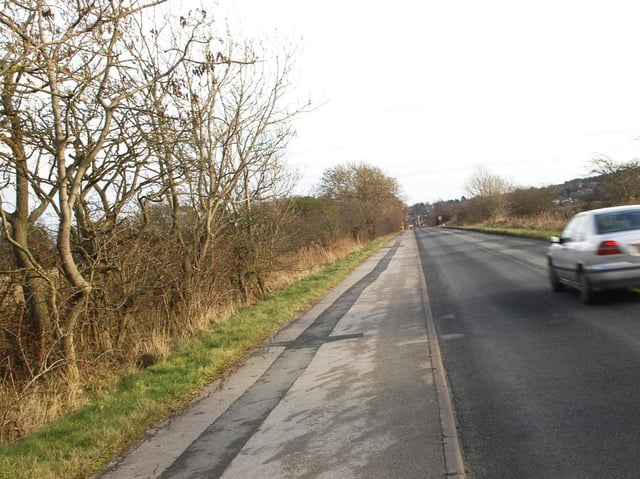 Penny Pot Lane in Harrogate which is closed as part of a new housing development.
The impact of the weeks-long closure of Penny Pot Lane related to a new housing development is being felt in all directions - including the A59 to Skipton and B6161 to Killinghall - with major congestion and lengthy queues at peak times.
One resident, who says she is keen to emphasise she is not against all roadworks and new housing, asks why Pennypot Lane has been closed at the same time as the temporary traffic lights on Skipton Road.
Amanda Charpentier said: "Penny Pot Lane was being used as a back route which was alleviating pressure on the Skipton Road works, and since the closure, traffic is now backed up on Skipton Road at morning rush hour all the way back to the Nelson Inn.
"It's also affecting the A61 coming from Killinghall into town, this is much busier than usual.
"Why not stagger the work and ask the developers to delay their work, In other words. inconvenience the developers rather than the thousands of the working public?
"The work should be halted until the Skipton Road work is completed."
A newsletter issued by Howard Civil Engineering Ltd, which is carrying out this work on behalf of Persimmon Homes, explains the reason for the Penny Pot Lane road works.
The newsletter says: "You will be aware of the King Edwin Park residential development which is currently underway off Penny Pot Lane between the Jubilee Roundabout and the Ethelburga's Estate.
"In February we will be re-commencing works to complete the new entrance into the development.
"We will also be providing a drainage connection from the site which will be installed down Penny Pot Lane in an easterly direction, past the Ethelburga's Estate."
Timings for Penny Pot Lane road works
(from newsletter issued by Howard Civil Engineering Ltd)
Traffic management for the drainage connection
Monday 3rd February – 21st February (3 weeks)
Penny Pot Lane road closure of the sharp corner (only) of Penny Pot Lane by the rear of Oakdale Golf Course in order to install the outfall connection.
Friday 21st February – 21st May (13 weeks)
Installation of a pipe in Penny Pot Lane up to the Persimmon site (approx. 500m) under temporary traffic signals
Monday 21st May for 3 weeks (exact dates and further details to be confirmed early May, depending on progress)
Penny Pot Lane road closure near the site entrance.
Traffic management for the completion of the site entrance
Monday 3rd February for 8 weeks
4 way Temporary traffic signals (including Jubilee Roundabout) changing to 2 way traffic signals as soon as possible.
Individual concerns regarding the road works can be forwarded to Howard Civil Engineering's Community Liaison Officer, Lucie Jones, using the email address [email protected]