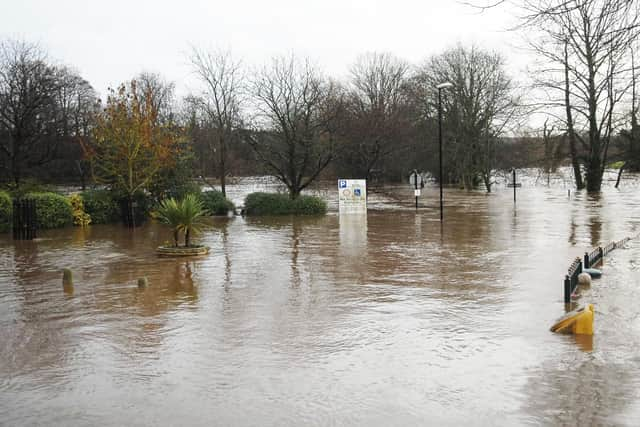 Past floods in Wetherby.
"The flood alert for the Lower River Wharfe remains in force due to rising river levels," said a spokesman at 9.30am.
"This is in response to prolonged rainfall overnight.
"Levels are now peaking in the upper reaches of the catchment and will begin to fall slowly during this morning.
"Some further showers are expected at times today, with weather conditions remaining unsettled for the coming days."
For a more detailed weather forecast, please see the Met Office www.metoffice.gov.uk.
"Please stay aware of your surroundings and do not put yourself at risk," said the spokesman.
"We are monitoring the situation closely. This message will be updated by 9pm on Friday December 31 2021, or as the situation develops."