Yorkshire Water's £4.3bn plans hailed by Harrogate MP as 'step up' for tackling poor water quality despite higher bills
Harrogate's MP says Yorkshire Water's new plans to invest nearly £4.3 billion in environmental initiatives will "strengthen" moves to tackle poor water quality in the River Nidd.
Watch more of our videos on Shots! 
and live on Freeview channel 276
Visit Shots! now
Harrogate and Knaresborough MP Andrew Jones hailed the water company's five-year plan submitted to Ofwat outlining a £7.8bn investment across the region between 2025 and 2030. as a "real step up".
But Tom Gordon, Liberal Democrat Parliamentary Spokesperson for Harrogate & Knaresborough, the man he is likely to face at next year's General Election, said it was "scandalous" that customers were going to be expected to cover the costs of the water system upgrades.
Of the total investment, £4.3bn would go to support plans for a healthy, natural environment, with a focus on protecting and improving river and coastal water quality, to create a cleaner, safer water environment.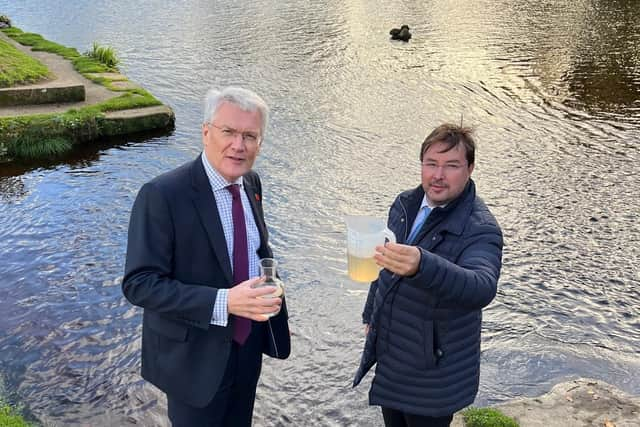 The Tory MP said he was pleased to see the planned rises in water bills for residents across Yorkshire, including Harrogate, would be balanced by a new support package for less well-off customers.
If approved, Yorkshire Water's plans – the utility giant's largest-ever environmental investment in the region – would see average customer bills rise from £438.12 in 2024/25 (£36.51 per month) to £518.76 in 2025/26 (£43.23 per month) with small increases each year thereafter.
"This proposal put to OFWAT looks to be a real step up from Yorkshire Water when it comes to water quality," said Mr Jones.
"Investing nearly £4.3bn in environmental initiatives as part of a £7.8bn plan is a significant commitment.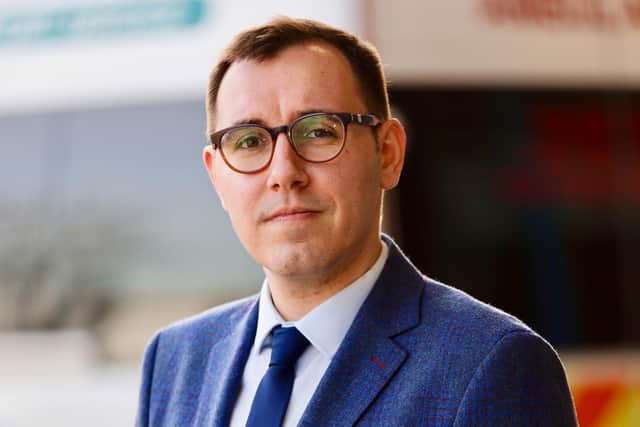 "It recognises the scale of the task and the proposals will strengthen the bathing water quality application for the Nidd in Knaresborough which is being put together right now.
"None of us like seeing bills increase which is why I was pleased to see the support package put in place for less well-off customers and the commitment from shareholders to support the plan financially."
But Harrogate Lib Dem Tom Gordon said water bills would be rising while water bosses took home large bonuses.
He said: "It is utterly scandalous that customers are going to be expected to cover the costs of these upgrades.
"Yearly water bills are going to rise by nearly 20%.
"It is a slap in the face to our community that we are expected to pay for the years of underinvestment in water company infrastructure that has led to this sewage scandal.
"To add insult to injury, in recent years, Yorkshire water executives have taken large sums of money in bonuses."
Both Harrogate and Knaresborough MP Andrew Jones and his Lib Dem rival Tom Gordon have been vocal supporters of a local all-party campaign to apply to DEFRA to give the Nidd at the Lido as official bathing water.
Achieving Bathing Water Quality status would mean the Environment Agency would have to produce a plan to improve water quality.
Mr Jones said: "We need Yorkshire Water to lead the way with critical new and upgraded infrastructure to waste treatment plants, water storage facilities and storm overflows," said the MP.
"This investment should enable Yorkshire Water to do that."
Yorkshire Water was among the water firms listed earlier this week by Ofwat as "falling short" on key targets around leakages, supply and reducing pollution.
It has now been ordered to pay back £20m to customers through lower bills.