The worst areas for pollution in the Harrogate district revealed as air quality report is published
The most polluted places in the district have been revealed in a new air quality report published by Harrogate Borough Council.
Tuesday, 28th July 2020, 12:53 pm
Updated
Tuesday, 28th July 2020, 12:55 pm
Figures in the annual report - which compares traffic pollution levels in 50 places around Harrogate, Knaresborough, Ripon, Killinghall and Walshford - show a generally improving trend in pollution caused by exhaust fumes.
However, while only three out of the 50 monitoring locations across the district saw nitrogen oxide gases - exhaust fumes - increase during this year's review period, there remain concerns that more needs to be done to meet World Health Organisation targets.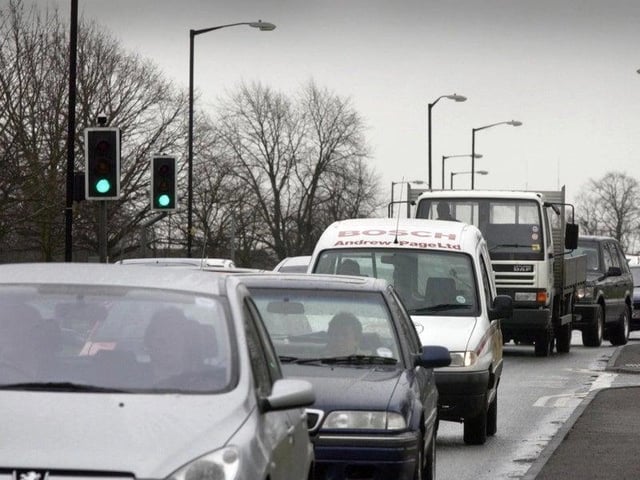 Figures in the annual report show a generally improving trend in pollution caused by exhaust fumes.
The worst area for exhaust fumes was the troubled Bond End in Knaresborough where thousands of pounds has been spent on a new road layout to try and tackle air pollution.
Traffic lights were removed from the junction and replaced with two mini roundabouts in 2018, but it has still recorded the highest levels of pollution with 40.47 micrograms of annual nitrogen dioxide per cubic metre of air (µg/m3).
The World Health Orgnisation's (WHO) clean air target is 40.
Devonshire Place in Harrogate also had a high concentration of exhaust fumes with a recording of 38.4 - and pollution levels on the busy street have only decreased by 0.5 per cent in recent years.
High Street in Knaresborough also ranked highly (36.95) and so did Wetherby Road in Harrogate where a monitor placed outside The Woodlands Hotel recorded 35.87 - although this figure has shrunk by around a quarter over a three year period.
The three locations which saw pollution levels increase were Skipton Road, Harrogate and Low Skellgate, Ripon, where two seperate monitors registered rises.
Air pollution is associated with a number of adverse health impacts. It particularly affects the most vulnerable in society; children and older people, and those with heart and lung conditions.
The council has set a target of achieving a net zero-carbon economy by 2038.
It is also aiming to increase the number of ultra low emission vehicles (ULEV) registered in the district to 10,000 by 2023.
The council's annual air quality report says it is working with North Yorkshire County Council to cut the exhaust fumes from idling cars by improving traffic light signals.
It also says it is encouraging HGV, bus and taxi providers to improve the efficiency of their fleet.
A measure which compares pollution levels and death rates gives a value of 3.8 per cent for the Harrogate district - the third lowest in the Yorkshire and Humber region.
For comparison, the fraction of mortality attributable to particulate air pollution ranges from 2.4 per cent in the Isles of Scilly to
The Harrogate district currently has four air quality management areas (AQMAs) which are areas of concern declared when air pollution levels exceed national standards.
These were declared at Bond End, Knaresborough and Low and High Skellgate, Ripon in 2010, and York Place, Knaresborough and Wetherby Road, Harrogate in 2017.
Monitoring carried out this year shows that in three out of four locations there were no exceedances of the annual mean objective for nitrogen dioxide.
In the remaining location at Bond End, Knaresborough, there was an exceedance of the objective at only one monitoring location.
Harrogate Borough Council said it has no plans to revoke the AQMAs even though the pollution levels are decreasing year-on-year.
The report said: "The 2020 Air Quality Annual Status Report has been produced and shows improving concentrations across the district, with only three out of 50 monitoring locations not improving.
"HBC plans to continue working within departments within HBC and NYCC, including public health, to ensure the delivery of action within the action plan, and to develop further actions in future."
By Jacob Webster, Local Democracy Reporter