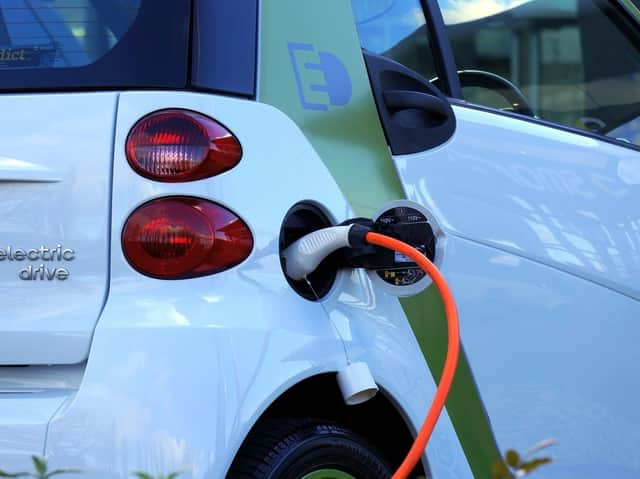 Thirty four new electric vehicle charge points will be rolled out across the Harrogate district.
Out of all areas in North Yorkshire, Harrogate has seen the largest increase in motorists switching to electric vehicles in recent years and it is the borough council's aim to get 10,000 on the roads by 2023.
And to help hit this target, the authority plans to install charge points at several council-owned locations in the hope that more motorists will make the switch ahead of the government's ban on the sale of petrol, diesel and hybrid cars in 2030.
Tom O'Donovan, economy and transport officer at the council, told a meeting on Wednesday that the 34 charge points were being rolled out as part of a phased scheme, with more to come later.
The locations include up to four charge points at the council's Claro Road office, as well as up to five at its civic centre headquarters at Knapping Mount.
There will also be up to four at Harrogate's multi-storey Victoria Shopping Centre car park and the same amount at Ripon Cathedral car park, plus a "hub" of charge points at Knaresborough Chapel Street car park.
There are three options for Pateley Bridge including the Nidderdale Area of Outstanding Natural Beauty office, Nidderdale Leisure Centre and south car park.
The car park at Hornbeam Park railway station could also get up to 10 charge points, while no proposals have yet been put forward for Boroughbridge because infrastructure works would be "too costly".
Harrogate Borough Council approved its Ultra-Low Emission Vehicle Strategy two years ago with an aim to provide 61 public charge points by 2024, although this could be increased up to 160 if required.
North Yorkshire County Council is also developing a county-wide strategy but said it currently has no plans to roll out on-street charging infrastructure on a large scale or in response to individual requests for charge points.
It said this is because of "difficulties" with electricity tariffs and setting out the terms on the maximum time a vehicle can charge in shared on-street spaces.
The council said: "We will continue to review the overall situation, taking into account demand from residents and funding availability, including external grant funding."
By Jacob Webster, Local Democracy Reporter