Vulnerable woman attacked in vicious Harrogate incident
Three women who attacked a vulnerable woman "like vixens" and "kicked her around like a football" during a vicious assault in Harrogate have been spared prison.
Tuesday, 11th February 2020, 1:13 pm
Updated
Tuesday, 11th February 2020, 1:14 pm
The terrified victim was also struck on the head with a 'Wet Floor' sign as she cowered on the floor, York Crown Court heard.
Nicola Louise Turner, 39, Lauren Howarth, 37, and 29-year-old Leonie Carol Keilty set upon the woman at a property in Harrogate following an earlier argument, said prosecutor Lydia Carroll.
They knocked her to the floor before "kicking her around like a football", added the barrister. The victim - who was named in court - also had clumps of her hair pulled out during the "sustained" assault.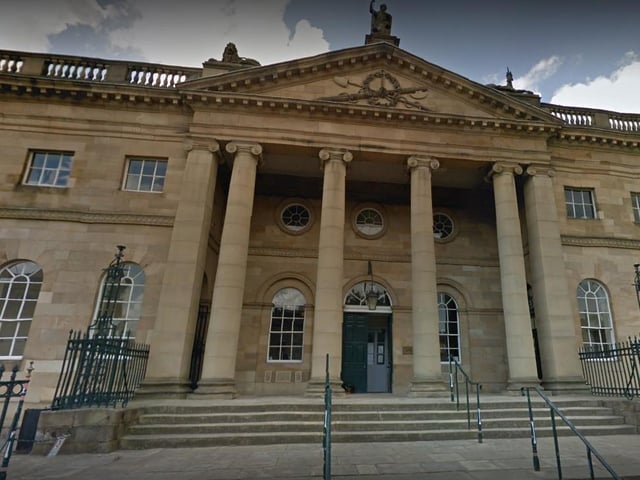 The terrified victim was also struck on the head with a Wet Floor sign as she cowered on the floor, York Crown Court heard.
Ms Carroll said it was Howarth - said to be the main aggressor - who hit the woman over the head with the yellow 'Wet Floor' sign.
The three women were each charged with assault occasioning actual bodily harm, but they all protested their innocence and sought to blame each other when brought in for police questioning.
The victim suffered bruising and swelling to her face and was left with bald spots after having her hair pulled out, as well as permanent scarring to her face just above the bridge of her nose.
She had been a victim of domestic violence and had sought refuge before the attack in June 2018. She had suffered psychological trauma following the attack, had to up her medication for mental-health problems and her weight had plummeted. She had since moved out of Harrogate but still became anxious whenever she saw 'Wet Floor' signs.
"This attack has seriously affected my trust in people," she added. "I wouldn't dare start a new relationship due to the scar on my face. I get noticed when I walk to the shops (and) I do so with my head down."
The three attackers appeared for sentence after Howard pleaded guilty on the day of trial and Keilty and Turner were convicted by a jury.
The court heard that Howarth - now of Manchester Road, Rochdale - had a track record for violence, with 11 previous convictions for offences including battery, disorderly behaviour, perverting the course of justice and making off without payment.
Keilty, of Fairfax Avenue, Harrogate, had no criminal record but had a police caution for common assault. Turner - now of Tang Hall, York - had one previous conviction for ABH.
Catherine Kioko-Gilligan, for Turner, said her client had had a "difficult adulthood marred by domestic violence" but had now "distanced herself from the negative influences in her life".
Andrew Stranex, for Keilty, said the mother-of-three was in a "state of instability" at the time of the incident but she had since turned her life around after finding work.
Sean Smith, for Howard, said he "couldn't deny" that his client was the "most involved" in the attack. He said alcohol was a major factor, but Howard had since curbed her drinking.
Judge Sean Morris branded the attack a "nasty, vicious assault resulting in permanent scarring to the victim's face". He told the defendants: "You behaved like vixens falling upon their prey and only one of you had the guts to own up to it."
He said Keilty and Turner had "told a pack of lies" during their trial but "the jury saw straight through you".
However, he said he could just suspend the jail sentences but only because of the defendants' mothering duties and the fact there was a "realistic prospect" of rehabilitation for each of them.
"It is only that that saves you (because) you richly deserve to go away, all three of you," added Mr Morris. "I'd dearly love to send you to prison."
Howarth was given a 21-month suspended jail term with a six-month curfew and a 30-day rehabilitation programme.
Turner received a 19-month prison sentence suspended for two years. She was given a five-month nightly curfew and was also ordered to complete a rehabilitation course.
Keilty was given a 16-month suspended sentence with a four-month curfew and 20 rehabilitation days.
Releasing them from the dock, Mr Morris told them to "go away and hang your heads in shame".