Mobile CCTV camera to target anti-social behaviour and crime hotspots in Ripon
A mobile CCTV camera is to be deployed in Ripon to target hotspot areas for anti-social behaviour and crime.
Thursday, 6th May 2021, 3:34 pm
Updated
Thursday, 6th May 2021, 3:36 pm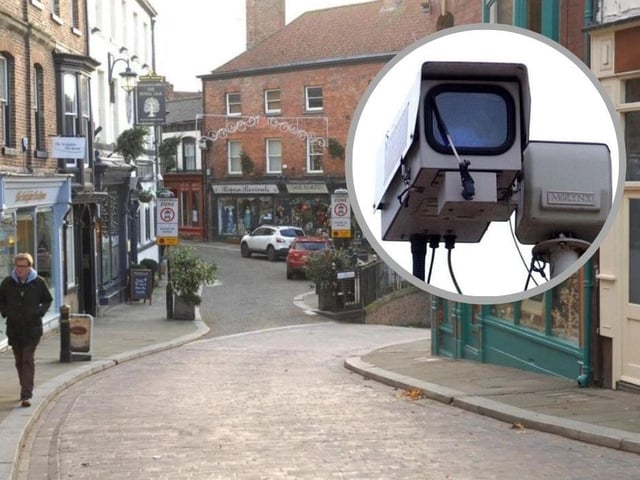 The CCTV camera will be moved to different locations where reports of anti-social behaviour and crime are at their highest.
Ripon City Council has this week agreed to purchase the surveillance equipment which its leader said will act as a "significant deterrent" against "frustrating" levels of crime seen during the third national lockdown.
Speaking at a meeting on Tuesday, councillor Andrew Williams said: "We have witnessed in recent months problems with anti-social behaviour across the city.
"Thankfully the pressure that this council has brought to bear upon the relevant authorities has led to a significant improvement.
"But I do think it would be helpful in terms of supporting police efforts generally across the city, and reinforcing the point that the city council and city as a whole won't tolerate anti-social behaviour, that we have a mobile CCTV camera.
"The ability to deploy a camera would act as a significant deterrent and be extremely useful."
Councillor Williams said a "yob culture" had developed in the city with recent reports of crimes including street robberies, assaults on emergency workers and members of the public being spat at.
He previously said empty streets and dark evenings earlier in the lockdown had created the "perfect storm" for crime and that some residents - including himself - had become too afraid to leave their homes on an evening.
He also raised concerns over the number of officers patrolling the streets.
In February, North Yorkshire Police responded by stepping up patrols and said it had made "a number" of arrests, recovered drugs and seized criminal property including cash, imitation firearms and other weapons.
This was after the spate of crime prompted a meeting between city councillors and North Yorkshire, Police, Fire and Crime Commissioner Julia Mulligan who later said she was "confident" that officers were dealing with the problem "robustly".
At Tuesday's meeting, city council clerk Paula Benson said the CCTV camera could cost more than £7,000 and that the authority hoped to secure the funds through grants.
Councillor Stuart Martin said: "It is absolutely essential that we support the police in the fight against crime and the more we can do to help them the better.
"It is a good move forward and a good use of public money."
In a direct plea to those causing anti-social behaviour problems, North Yorkshire Police inspector Alex Langley previously said: "If you commit anti-social behaviour and mindless acts of theft and criminal damage we will take every opportunity to investigate and prosecute you.
"As a young person you may not realise that throwing that stone or stealing some alcohol may result in a criminal record – and that a criminal record could prevent you accessing higher education and certain types of employment.
"Please stop and think about the consequences of your actions and how your decisions today could impact on your future."
By Jacob Webster, Local Democracy Reporter