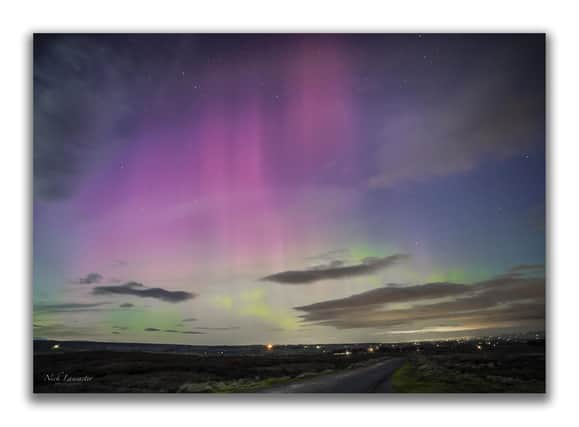 IN PICTURES: Rare display of celestial phenomena STEVE as spellbinding Aurora Borealis illuminates Ripon's sky
A rare phenomena known as STEVE joined the dazzling Aurora Borealis this week, which was captured by a Ripon photographer.
Published 10th Nov 2023, 11:00 GMT
Nick Lancaster sent in these stunning images which show the rare phenomena known as STEVE, a mauve or magenta streak across the night sky.
Although STEVE is not an aurora, it has only been sighted during the Northern Lights display and is still a glowing atmospheric phenomena.
Studies about STEVE are still underway and were brought to the attention of scientists following a group of amateur aurora chasers in 2015.
It is still not fully understood why only some substorms create STEVE during the aurora.
In recent times scientists have been watching skies with a keen eye to learn more about the celestial stream of "hot gas" known as STEVE.
Take at look at these stunning shots of the rare and spellbinding display over Ripon earlier this week.