See the range of remarkable antiques and artworks in upcoming Austria Sale
​An array of art and antiques from a notable Private Estate in Vienna will go under the hammer in The Austria Sale at Tennants Auctioneers on October 14.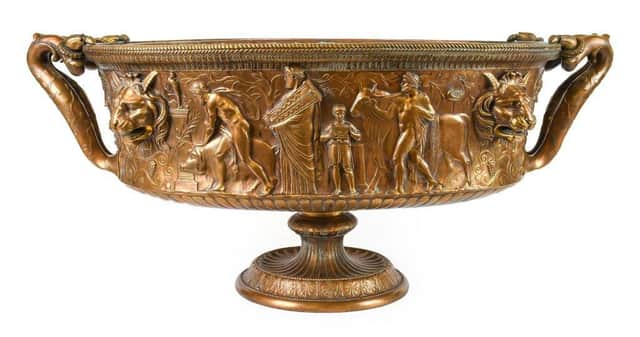 The single owner sale will offer over 500 lots of paintings, fine furniture, silver, rugs, opulent soft furnishings and contemporary lighting, Baccarat glass and ornate clocks and table centrepieces, with many of the pieces bearing good provenance.
Fine pieces of furniture in the collection are led by a Victorian Burr Walnut, Marquetry-Inlaid and Gilt Metal-Mounted Library Table in attributed to Holland and Sons on offer with an estimate of £2,500-3,500 (all figures exclude buyer's premium and Import VAT where relevant).
A late 19th century French Louis XV-Style Kingwood and Gilt Metal-Mounted Bureau Plat in the manner of François Linke is on offer with an estimate of £3,000-5,000, a Pair of French Louis XV-Style Kingwood, Rosewood and Ormolu-Mounted Vitrines are on offer with an estimate of £2,500-3,500, and a Pair of Regency Rosewood, Crossbanded, Brass-Inlaid and Parcel Gilt Fold Over Card Tables in the manner of George Bullock, with an estimate of £2,000-3,000.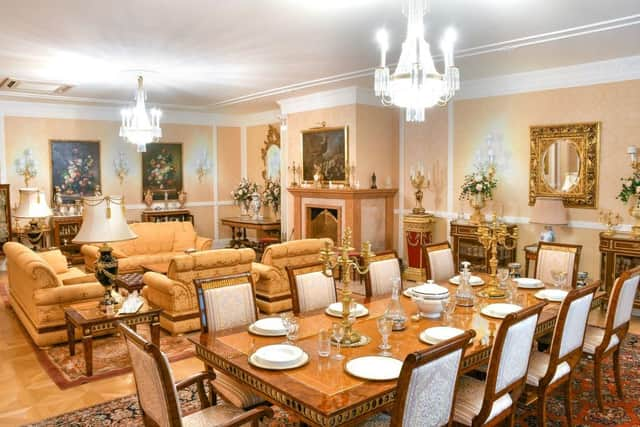 One of the top lots in the sale is an extensive Austro-Hungarian Silver Table-Service, by J. C. Klinkosch, one of the finest Viennese silversmiths of the late 19th Century. The service includes 18 place settings, with an array of serving implements such as berry spoons, asparagus tongs, salt cellars, and grape scissors.
Comprising 287 pieces in total, it will be offered with an estimate of £5,000-7,000.
Fine works of art on offer include a Pair of Regency Gilt and Patinated Bronze Centre Pieces (est: £2,000-3,000), and an imposing late 19th/early 20th century Patinated Bronze 'Neo-Grec' Jardiniere cast with Classical figures and sacrificial animals after Ferdinand Levillain (est: £1,500-2,500).
Also of note is a Pair of Sèvres Style Porcelain Vases from the mid-19th century (estimate: £300-500), and a Pair of 20th Century Cut Glass and Gilt Metal Mounted Campagna Shaped Vases (est: £300-500).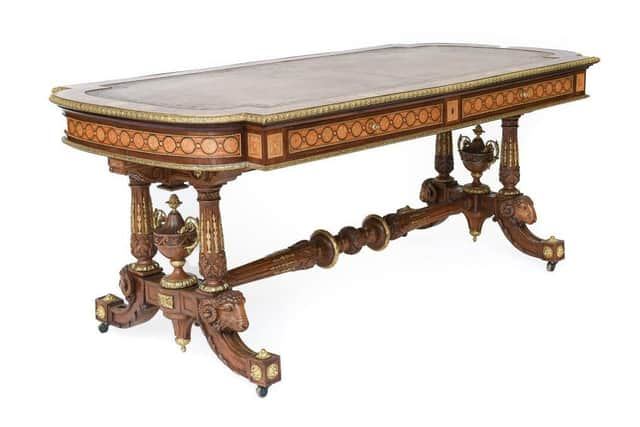 Among the paintings is a pair of portraits of Catherine I, Empress of Russia and Peter the Great, Tsar of Russia, executed by a follower of the Dutch artist Arnold Boonen (1669-1729) (est: £700-1,000).
The Tsar and Tsarina visited Zaandam in Holland in 1717, and during the visit they were painted by the celebrated portrait painter Arnold Boonen.
The resulting portraits were last seen at an auction in 1982, but a pair of copies thought to have been executed by an apprentice in Boonen's studio are now housed in the Zaans Museum in Zaandam, to which the two paintings now up for auction closely relate.
The Austrian pair come with provenance from the Bernal Collection, and by repute were part of the Lonsdale Sale.
Further highlights of the paintings in the sale include an extensive landscape with a standing peacock and other birds with a garland of flowers by a follower of Giovanni Crivelli (1691-1743) (estimate: £1,200-1,800).
Also a portrait of a Black Horse standing in a stall by Arthur James Stark (1831-1902) (estimate: £300-500).