Dazzling array of antique and vintage millinery released for sale
​An extraordinary treasure trove of antique and vintage millinery is to be auctioned in the Costume, Accessories and Textiles Sale at Tennants Auctioneers on November 17.
The Milliner's Workroom was put together over 35 years by a lady in North Yorkshire, and comprises hats from the early 20th century, antique and vintage millinery tools, accessories, and a stunning array of feathers, ribbons, trims and more.
The collector's love of hats began as a small child, with a grandmother who was an accessory-loving seamstress and milliner. She recalls: "As a little girl, I sat by grandma's sewing machine, sorted gloves into pairs and colours, rowed up hat boxes and polished handbags.
"On Saturdays, we went to the milliner's to try on hats, and to the haberdashers for the week's supplies. I could wear a hat correctly at the age of four."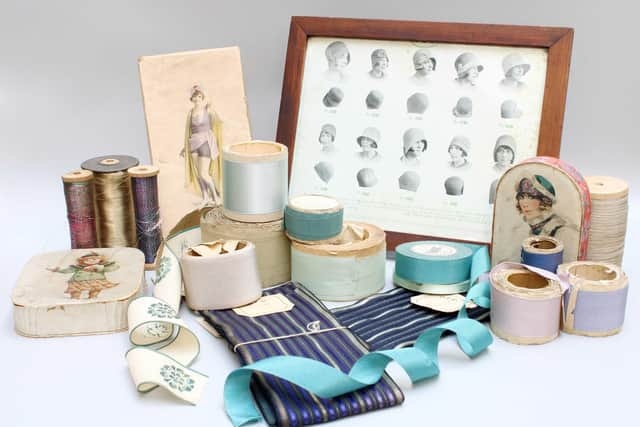 In her 20's the hat bug bit properly and "the happiness of hats" inspired her to collect seriously, starting with a 1920s feather driving cap found in a bric-a-brac shop.
Two strokes of luck expanded her collection, and steered her towards a successful career restoring antique hats which have graced numerous film, television and theatre productions, as well as becoming part of prestigious museum collections.
A friend had stumbled upon the contents of a Parisian milliner's workshop, untouched for years, filled with feathers, veils, linings, silk, velvet ribbon and threads dating back decades.
The collector was gifted the collection, which expanded when a retired Belgian milliner also got in touch with her and kindly offered her the contents of his old workshop, too, for the price of shipping.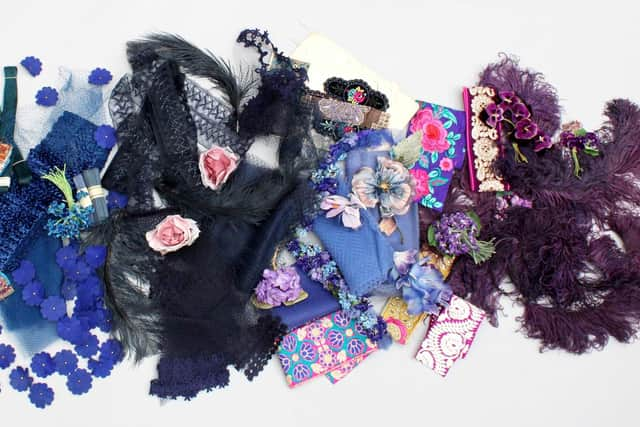 She said: "They were incredibly happy days when these contents arrived – I called my studio 'The Room of a Thousand Trims'".
The collections included everything needed for making hats and for repairs, as to restore hats, original materials are needed.
The collector explains that: "You can't make repairs using modern thread – because it breaks the antique fabrics". Now retired, and only working on small private projects for herself and special clients, her extraordinary collection is up for sale.
Lovers of antique textiles, millinery and haberdashery will be able to browse and buy vintage display cabinets, boxes of feathers with original French labels, spools of jewel-coloured threads, reels of silk ribbons and beautifully restored hats and antique tools of the trade.
Much of the collection will be sold in group lots, which bring together nettings, trims and flowers in similar colours, groups of early 20th century hat pins, and boxes of millinery feathers. Estimates will start from £100 (plus buyer's premium).