"The heart of the cut" - Whittakers International award-winning distillery set to bottle Yorkshire Dales' first ever whisky
An award-winning distillery with a reputation for bespoke gins has revealed their ambitious plans to become the Yorkshire Dales' first ever whisky maker.
Watch more of our videos on Shots! 
and live on Freeview channel 276
Visit Shots! now
In an untouched part of Nidderdale, Whittakers distillery has been brewing artisan gin since 2018.
Whittakers established themselves as heavyweights with their primary award-winning tipple, Original Gin - predominantly made with Juniper, Coriander and Angelica Root.
Husband and wife duo, Toby and Jane Whittaker have produced limited small batches of handcrafted spirits, using ingredients from the landscape.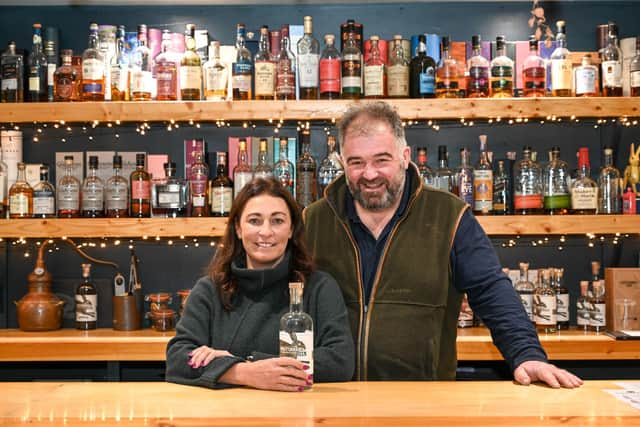 Mr Whittaker said: "When they're gone they're gone.
"I wouldn't like to upscale it.
The distillery, originally an old 1950's pig shed has now been transformed into a venue, a bottle store and bar, decorated with vintage memorabilia, a piano, and a log burner.
The couple have now taken on the mammoth task of producing the Yorkshire Dales' first ever Whisky, which they plan to launch on Yorkshire Day, August 1, 2024.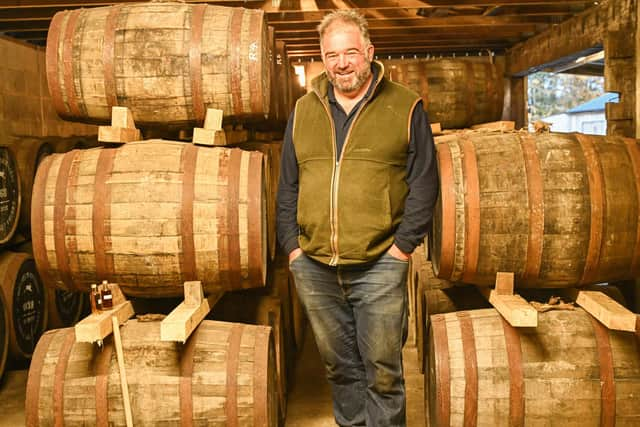 Mr Whittaker said: "Our aim is to use barley that's grown in Yorkshire.
"Using ingredients unique to the River Nidd.
Mr Whittaker grew up just 4 miles away from the distillery, giving him a personal connection to the landscape.
He said: "We were one of the first towny people to live in the countryside,
"We used to drink Royal Oak at Staveley when Friday night was a culture."
He spoke about that defining moment which led to putting his dream into motion.
He said: "I fell off a horse, smashed up my shoulder blades, broke 13 places on my ribs, and punctured my lung.
"I was laid in intensive care.
"It was a reminder that the end is never far away.
"If you really want to do something, you should do it sooner rather than later."
When the couple began the distillery, the demand for gin was on the increase but this has since 'flattened off'.
Meanwhile, Whisky is the tipple currently causing excitement in the spirit world.
Adapting to the market, the couple decided to get a new string to their bow.
They took a trip to America and collected a double gold medal at the American Distilling Institute.
With a degree in chemistry, Mr Whittaker is no novice.
He took specialist courses, and took advice from his superiors from London and across the Atlantic to support the development of what is now the signature taste.
During distillation, brewers must learn the art of 'the cut'.
The cut is in three parts, the head, the heart and the tails - the heart being the very best.
Mr Whittaker said: "It's the heart of the cut you need.
"A guy came over from Nebraska, I got to be his right hand man and learn.
"He was chewing tobacco and wearing cowboy boots and hat."
Mr Whittaker could have employed a team to micro-manage production, instead, he chose to surround himself with a handful of passionate distillers.
He said: "I've got two whisky mad Americans helping me.
"I got really lucky during COVID.
"They're total whisky nuts.
"If you've got people who are just in love with the process, that's a gift."
"We are still in the embryonic stages of whisky.
"The vision, to pass it onto the next generation.
"To be the first whisky in the Yorkshire Dales, would be amazing."