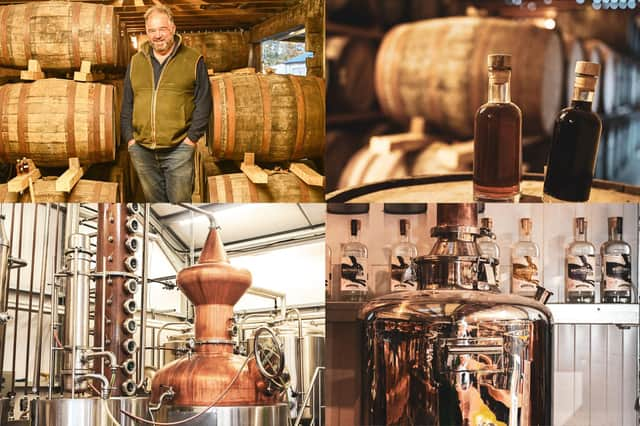 IN PICTURES: 'Nuts about whisky' – The larger than life chemist determined to be the Yorkshire Dales' first ever whisky maker
Check out the man with the 'larger than life chemistry set' determined to become the Yorkshire Dales first ever whisky maker.
Published 17th Nov 2023, 15:05 GMT
Updated 17th Nov 2023, 15:07 GMT
Whittaker's Distillery is located in an untouched part of the Yorkshire Dales' and although they have won awards for their original gin, they are not quite satisfied yet.
Instead, they have decided to take on the mammoth task of producing whisky, and even their first Blonde IPA.
Both are scheduled to be released on Yorkshire Day, August 1, 2024.
A self-confessed 'whisky nut', Mr Whittaker, alongside some rare fanatics he has found along the way, is busy handcrafting a whisky unique to the region..
Take a look at the Mr Whittaker at work inside the stunning distillery doing what he does best.