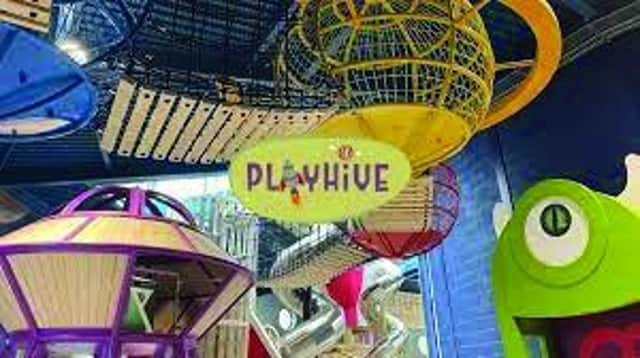 This is a dream job for playful kids this summer - and win a fab day out for your classmates
The four new recruits are being asked to take a test run of the Playhive, the brand-new indoor play centre at Stockeld. They'll also cut the ribbon at the official opening ceremony.
And in return – they'll get a free visit for their whole class to the £3.5 million, one-of-a-kind play area.
The Playhive boasts four exciting and interactive play zones themed around Space, Jungle, Sea and Air, which means the job roles on offer are Chief Jungle Officer, Head of Space, Sea Expert and Air Captain. Each new recruit will have their own Playhive zone to put through its paces ahead of its opening to the public on 23rd July.
Get creative and send in your application - and win a fab day out for your classmates
Each zone has been designed with fun, play, creativity and imagination in mind and the result is something completely one-of-a-kind.
The application is simple – the candidates should work with their grown-up assistants* to film a short video telling Stockeld Park what their dream play area would look like. This can be posted to social tagging @StockeldPark and #PlayPanel, or sent to Stockeld Park via a direct message.
Stockeld Park and Playhive founder Peter Grant said: "My wife Susie and I are delighted to be launching the Playhive here at Stockeld Park. This project means a lot to us, we didn't want it to be another soft play area, we wanted something brand new that was truly creative and original.
We are very much looking forward to developing our Play Panel and bringing in four new members to the team. These children will be some of the first ever people to experience what the Playhive is all about. We can't wait to review all of the entries and find the most imaginative children in Yorkshire to represent Stockeld Park and help us ensure the Playhive is everything we want it to be."
Children applying for the roles on offer should be happy to appear in promotional materials for Stockeld Park and the Playhive, and will need to be available on Saturday 16th July and the evening of Thursday 21st July for the testing and official opening of the Playhive.
The 20,000 square foot Playhive includes larger than life wooden structures for children to explore. The donut shaped building also houses a large 33-foot tower in the centre, connecting each of the four play zones via bridges, whilst also serving as a play structure of its own with gigantic slides and a toddler zone. Lockers are available for visitors' convenience and there is a pizzeria for families to enjoy after a day of play.
Tickets to the Adventure Park and Playhive cost £19.50 and can be purchased here