Cost of living: Top law firm with Harrogate office says divorce enquiries are soaring but 32% cannot afford to split up
A new survey by a leading law company with Harrogate roots has revealed a hidden result of the cost of living crisis – record numbers of people are seeking a divorce but 32% say they cannot afford to live on their own.
Watch more of our videos on Shots! 
and live on Freeview channel 276
Visit Shots! now
Stowe Family Law, which grew from its base in Harrogate to become the UK's largest family law firm, conducted an exclusive survey of more than 600 people to find out how increases in mortgage rates affect relationships.
The results of this financial pressure were clear in the results gathered by Stowe Family Law whose Harrogate offices are based in Royal Chambers, 110 Station Parade.
The UK-wide poll of people aged 25 to 75 years old, highlighted how mortgages are rapidly becoming a common cause of relationship stress.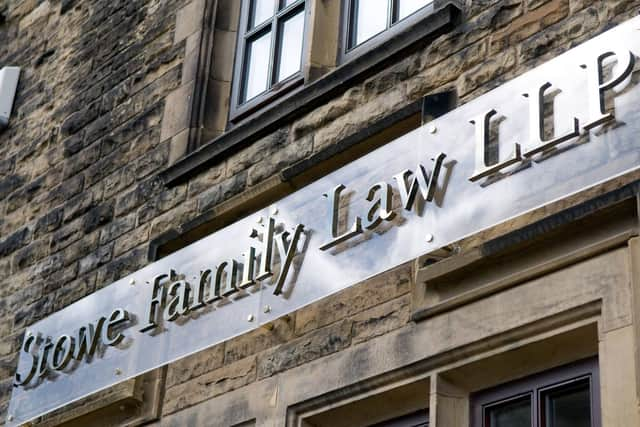 The survey revealed 82% of respondents have been or will be financially affected by the increase in mortgage rates, with 23% saying they can no longer afford to pay it, and a further 20% considering selling their home or renting it out to keep financially afloat.
More than half of respondents (54%) said they were experiencing friction in their relationship due to their mortgage rate having increased, while 66% worry this financial pressure will cause friction and lead to the demise of their relationship in the future.
A total of 32% of respondents revealed they were staying in their relationship because they could not afford to live alone.
An additional 25% said that while they could cover their living costs if they lived alone, they would either need to drop their standard of living significantly or create more income.
Nicky Hunter, Partner at Stowe Family Law, said the times were being reflected in a record numbers of clients seeking a divorce.
"The survey's results mirror the issues that clients have been coming to us with since the cost of living crisis began.
"In that time, divorce enquiries at Stowe have risen to record highs, frequently with financial issues cited as the reason.
"As the crisis deepens and mortgage rates look set to rise further, we expect this to increase."
Information: www.stowefamilylaw.co.uk