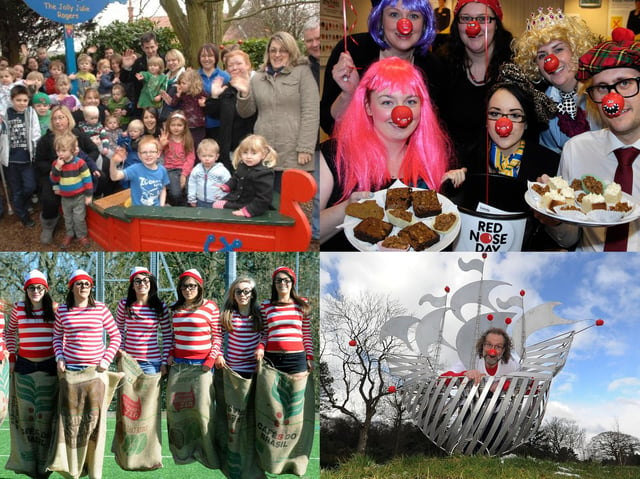 Here are 14 pictures from Comic Relief events in years gone by.
14 retro pictures from Harrogate district on Red Nose Day and Comic Relief
It's Red Nose Day! So in the spirit of the classic Comic Relief fundraiser, we took a look through our archives to find some pictures from festivities in years gone by in the Harrogate district.
Friday, 19th March 2021, 4:25 pm
Updated
Friday, 19th March 2021, 4:26 pm
Take a look through these - do you recognise anyone?