RETRO: Memories of the 1980s with Royal wedding street parties and nostalgic pictures of Harrogate
This week's trip down Memory Lane takes us into the first half of the 1980s.
Thursday, 17th June 2021, 11:50 am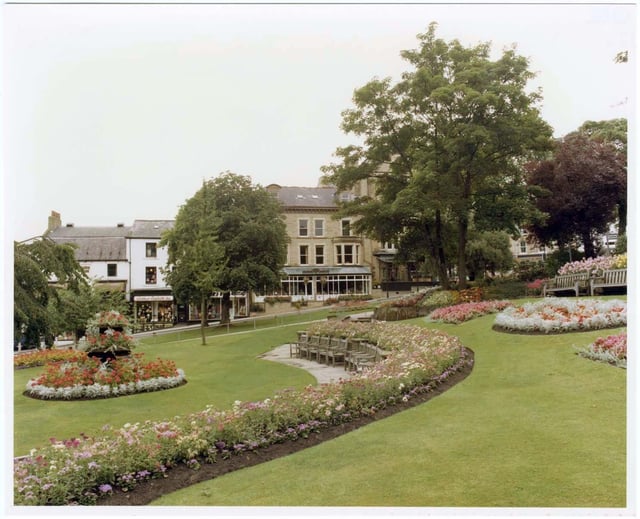 Bettys, 1 Parliament Street, Harrogate, in the 1980s
This week's trip down Memory Lane takes us into the first half of the 1980s.
The pictures, from our archives, were taken in Harrogate Ripon, Harewood, Wetherby, Boroughbridge, parts of Knaresborough and Tadcaster between 1980 and 1984.
This era saw Prince Charles and Diana get married at St Paul's Cathedral in London on July 29, 1981 - can you spot yourself in any of the street parties celebrating the Royal Wedding?
Bettys, 1 Parliament Street, Harrogate, in the 1980s
Or do you recognise any of the other events in these images?
Send your pictures for a future Retro page to [email protected] Please include details about the image, your name and contact details. For more retro pictures, pick up a copy of this week's Harrogate Advertiser
Tadcaster. 29th July 1981 Youngsters and adults at the West Mount, Tadcaster, street party. Street party to celebrate Royal Wedding - Prince and Princess of Wales.
Boroughbridge, 4th January 1982 Soldiers and policemen turned to paddle power to ferry stranded people from their homes in Fishergate, Boroughbridge.
Church Fenton, 18th November 1981 Sparks are flying again in a 17th century Yorkahire forge. Horses are not being shod there. Instead everything from miniature soldiers to rustic furniture and bird tables is being produced. The old forge at Church Fenton was last used in 1908 but since then has gradually fallen into disrepair. Help was near at hand in the shape of a businessman, Mr. Keith Ellis who could remember watching the smithy at work in the forge when he was a boy. Mr. Ellis bought the forge and has spent every spare moment restoring the building. He is pictured with Mr. Dennis McDonald, a former RAF flight sergeant and now the blacksmith.
Harrogate, March 1981 Three years of hard spare time work by a group of pupils at Granby High School, Harrogate, came to an end yesterday with the launching of their hoverccraft. The two seater craft, named Buzz Bee, was built by groups from the school's design, craft and technology department, guided by Mr. Neville Wardle and Mr. David Smith. Mr. Smith took the controls on the maiden run, accompanied by the governor's chairman, Dr. Lyle Isaacs.
Harrogate, 23rd September 1981 Miss Caroline Hastie, 18, of Salisbury, Wiltshire, admires a £3,000 pearlwear Leeds horse and jockey at the Harrogate Antiques Fair.
13th July 1982. The Queens Arms, Harrogate.
January 1982, Volunteer Noel Jorgensen took his boat out on High Street and Fishergate, Bouroughbridge, during the floods.