RETRO: Go back in time with these nine pictures from the late 1970s
We carry on the nostalgic trip through the 70s in this week's retro pages.
Monday, 14th June 2021, 12:40 pm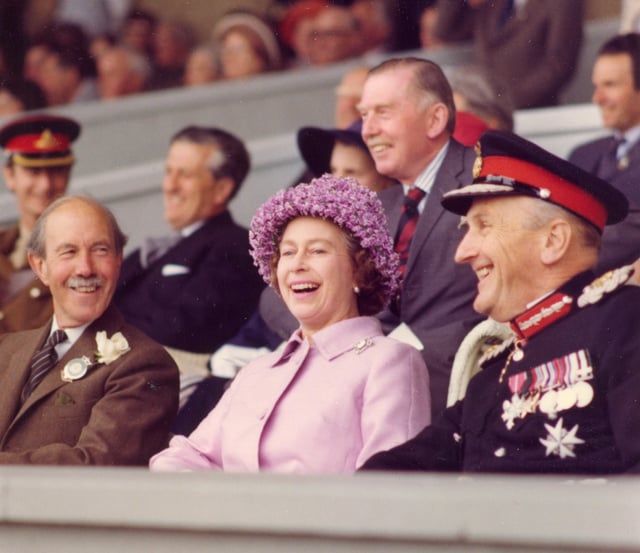 Her Majesty The Queen at the 1977 Great Yorkshire Show with (on left) President of the Yorkshire Agricultural Society, Major General Dalton CB CBE DL and (on right) the Lord Lieutenant of North Yorkshire the Marquis of Normanby CBE. (s)
We carry on the nostalgic trip through the 70s in this week's retro pages.
The pictures, from JPI Media archives, were all taken in the second half of the decade, from 1976 to 1979.
Her Majesty The Queen - who celebrated her official birthday on Saturday - features several times in this week's pages. 1977 saw the Queen mark her Silver Jubilee, and one of the pictures shows workmen installing flowers around a coronation crown in Harrogate to mark the occasion.
The Queen, accompanied by County Coun. C.P Blythe, chairman of the North Yorkshire Education Comittee, watches gynastics in the 'Growing up in North Yorkshire' display. July 14th 1977.
You can also spot some other well known faces, such as Bing Crosby, Sir Geoff Boycott and Brian Close.
Send your pictures for a future Retro page to [email protected] Please include details about the image, your name and contact number or email.
For more pictures from the 1970s, pick up a copy of this week's Advertiser.
Bilton Grange Townswomen's Guild. Bilton Gala float 1977.
Snow scene in Harewood woods. 1977
The 7th Earl of Harewood meets his cousin the Queen for the first time in 10 years in 1977
Knaresborough, 8th November 1976 Bernard Windsor (51( centre with Cedric Peel (left) and Terry Morgan. Bernard Windsor won £500 in a safety competition. Safety at work competition for Yorkshire and Humberside.
Harrogate, 31st March 1976 Mr. Colin P. Clarke, Chairman of Harrogate Cricket Club and the club's Festival Committee, with the Tilcon Trophy which has been presented to the club.
Harrogate, 6th July 1977 Workmen putting plants around a concrete coronation crown on the prince of Wales roundabout, Harrogate. On the left is supervisor Mr. Jack harding and with him is Mr. alan Clark. Jubilee