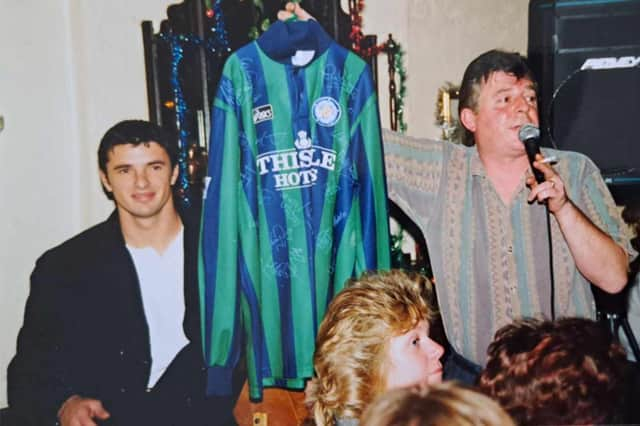 IN PICTURES: Retired landlord turns back time with photo series from great nights out at The Crown Hotel in Pateley Bridge
Do you recognise yourself? Turn back time with Dales Landlord, Dennis Audsley, father of Harrogate Advertiser reporter, Natasha Audsley, who shared his archives from great nights out in the 80's, 90's and early 00's.
Published 30th Aug 2023, 16:27 GMT
Updated 30th Aug 2023, 16:28 GMT
'Nidderdale in the 90's' is a two-part series depicting the pub culture of yesteryear which for many may seem like a lifetime ago.
Dennis Audsley, who served as landlord at The Crown Hotel in Pateley Bridge for a little over three decades captured the pub scene perfectly as time went by.
The collection shows locals enjoying a drink, dancing the night away and living their best life in what appears like a more innocent time.
Mr Audsley decided to share those precious moments frozen in time with readers who may remember their younger, more carefree days.
He hopes the nostalgic series will remind drinkers of some golden memories and allow a chance to reminisce back to a time which may feel like a world away.
Though readers may not even recognise themselves 30 years ago, take a look and see who you remember.