Tribal chieftan's hand axe from 4,000 years ago discovered for Knaresborough's biggest-ever archaeology event
The incredibly rare find of a 4000-year old ceremonial hand axe is to take pride of place in the biggest-ever archaeology event ever to be held in Knaresborough telling the town's story from prehistoric times to the modern era.
Watch more of our videos on Shots! 
and live on Freeview channel 276
Visit Shots! now
Months in the making, Knaresborough Museum Association has tracked down hundreds of local artefacts for the Community Archaeology Festival which will be open to the public over the two half term weekends.
There will be a huge number of rare and very unusual objects on display at COGS Centre on Gracious Street in Knaresborough.
Kathy Allday, Chair of Knaresborough Museum Association, said: "It's a really exciting opportunity for visitors to look at a wide range of archeological finds from the local area and find out what these tell us about the people who have lived in this area for generations.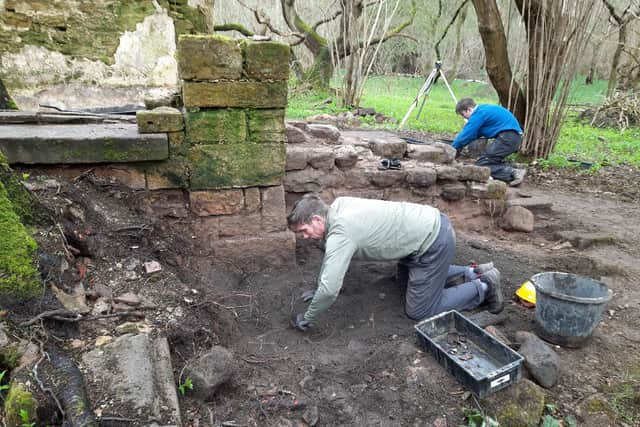 "We will be showing hundreds of artefacts from prehistoric times to the modern era found in Knaresborough and surrounding villages.
"We can learn about the first inhabitants who came to hunt, live and farm in Knaresborough.
"The displays also tell us what the Romans, Vikings and Saxons got up to in Knaresborough, as well as shining a light on the town's amazing medieval history."
Perhaps the most important exhibit is a hand axe from the Neolithic period found just outside the town which is thought to have belonged to a tribal chief in ancient times.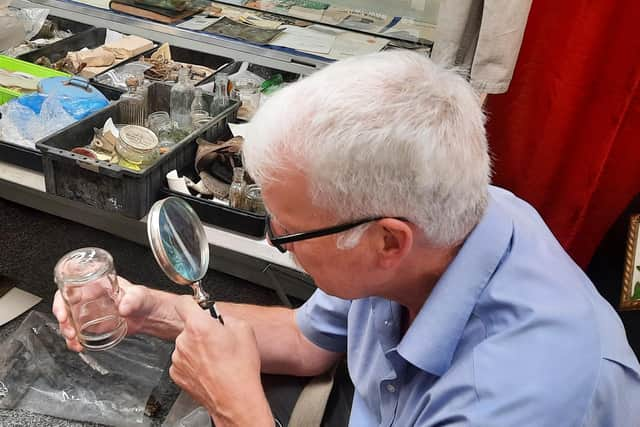 It is also believed to be the only one of its kind ever discovered in Yorkshire.
"The hand axe was found in Hopperton, three miles from Knaresborough, and is between 4000 and 5000 years old," said Kathy Allday.
"Is so exciting when you come across such a rare artefact.
"The polished hand axe was a valuable commodity and sent all over the country and provides the first evidence of trade in pre-history.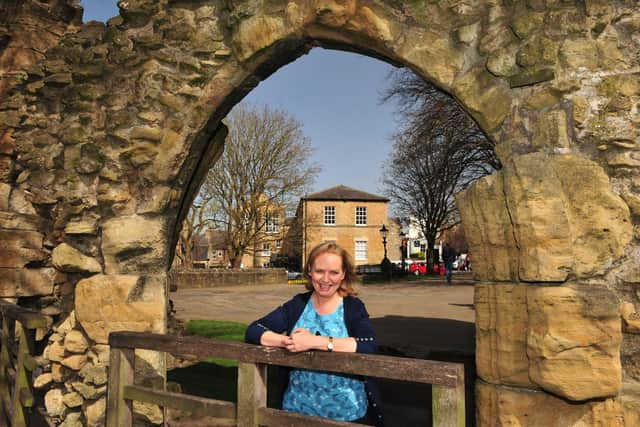 "What is unusual about our hand axe is that it would never have been used as a tool to cut down trees, to clear land for agriculture as the stone is too soft.
"After consultations with Yorkshire Archaeological Society and the British Museum, Knaresborough Museum Association believes it is the only honey coloured stone axe used for ceremonial purposes in Yorkshire and probably belonged to a tribal chief. "
KMA's Archaeology Festival is the result of months of research and hard work by a large team of volunteers in the town.
It was made possible by a £10,000 Lottery Heritage Fund grant which was awarded to KMA earlier in the year.
Kathy Allday said: "Getting the lottery grant was wonderful news and a real boost for KMA.
"It allowed us to fund a training dig where our volunteers could learn about archaeological survey and recording skills."
In addition to the archeological dig, the Lottery grant also funded a geophysical survey of Priory Cottage Orchards on Abbey Road, where the Trinitarian Priory precinct once stood, and is funding the Archaeology
Held on October 28-29 and November 4-5, from 10am to 4.30pm, Knaresborough Community Archaeology Festival has organised interactive activities with local families and youngsters at the festival.
KMA are asking people to bring in any artefacts they have found in the local area.
A team of experts will be on hand at the event to answer questions people have about their items.