Remarkable Harrogate man, 91, set to perform in unforgettable event as part of 100th anniversary of town's war memorial
A courageous military veteran who lost his Spitfire pilot brother in the Second World War is to sing in a special event this week as part of the celebrations to mark the 100th anniversary of the town's war memorial.
Watch more of our videos on Shots! 
and live on Freeview channel 276
Visit Shots! now
This Friday, November 10 will see Harrogate Theatre Choir, The Collavoce Collective and Eurythmia Ensemble joining forces under the direction of multi-talented Catherine Field-Leather to present You Must Remember This – a unique concert in support of The British Red Cross.
Taking place at 7.30pm in West Park United Reformed Church in Harrogate, among those singing in Harrogate Theatre Choir at what promises to be a moving evening of poetry, song and film will be the remarkable Frank Ward.
Now aged 91, this much-loved member of Harrogate Theatre Choir, who sings in the bass section, has more reason to remember than most.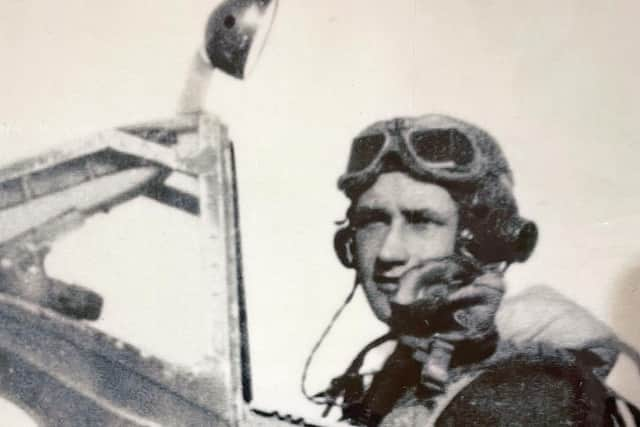 Aged seven, he was there when Nazi bombs fell on his hometown of Northallerton, though for Frank and his friends the smouldering craters provided an exciting if somewhat dangerous, playground.
He also remembers having to carry his gasmask to school and learn how to fit it in an emergency.
But the Second World War holds some very sad memories for Frank.
His older brother, Alan, joined the RAF and flew Spitfires on many missions.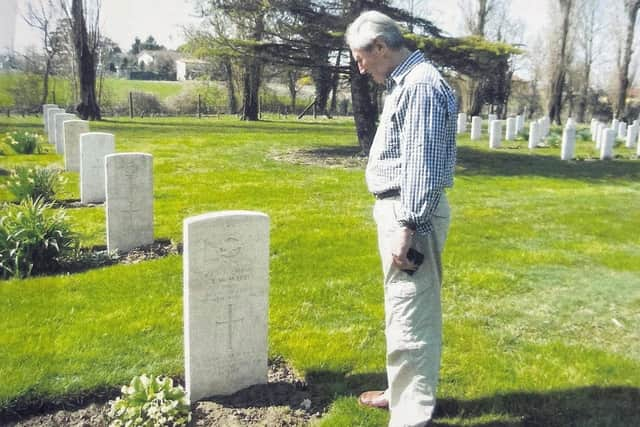 Frank has every one of his brother's letters, carefully typed and bound, a fascinating and personal insight into the courage, resilience and optimism of the young men who enlisted.
In his last letter, Alan wrote: "I'd do another five years if it would bring me home for good.
"Home is a bright light in the distance - a lovely word."
Tragically, Alan's plane was shot down over Italy just weeks before the war ended. He was 21.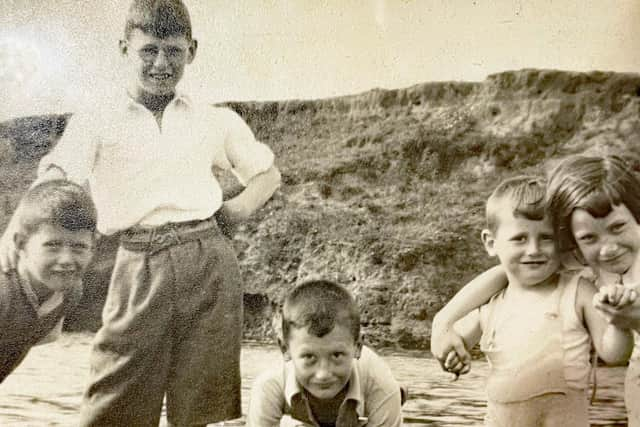 After the war ended, the adult Frank joined his father's former regiment, the Green Howards, to complete his National Service.
But he was captivated by the swagger and glamour of two visiting paratroopers and volunteered for the Parachute Regiment.
Despite those days being long gone, Frank has lost none of his skill and courage.
He made national headlines when, at the age of 90, he jumped from 15,000 feet to raise money for state-of-the-art wheelchairs for the Care Home where his wife, Margaret, is a resident.
Most of his focus these days, however, is on lending his voice to Harrogate Theatre Choir.
A chorister from the age of seven, singing has always been a huge part of Frank's life.
Over the years, he has travelled the world, performing at the Vatican, Ground Zero, cathedrals and cruise ships, even appearing in the Disneyworld Parade.
As the clock ticks to this week's You Must Remember This concert and the weekend's Remembrance Day events in Harrogate, Frank believes it's more important than ever that people learn about and remember the war and the sacrifices people made.
As he sings alongside his fellow choir members, his thoughts will turn again to his lost brother.
Italian partisans buried him in a nearby village after he was shot down in 1945.
He was later re-interred in the Commonwealth War Grave in Padua where Frank has taken the opportunity to visit Alan's grave.
You Must Remember This including Karl Jenkins' The Armed Man, Friday, November 10, West Park United Reformed Church, Harrogate is sold out.