Pinewoods group announces new system over rare incidents of anti social behaviour in Harrogate woodland
Volunteers from Pinewoods Conservation Group have liaised with the police and local authorities to set up a new system to deal with incidents such as fires, drug use and litter in one of Harrogate's most popular woodlands.
Tuesday, 1st June 2021, 1:03 pm
Updated
Tuesday, 1st June 2021, 2:03 pm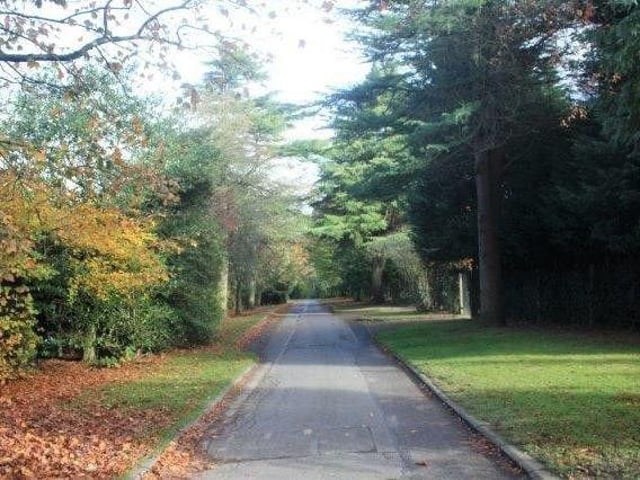 The Pinewoods - One of Harrogate's most popular outdoors spots.
Such problems are rare in The Pinewoods but, after a meeting week with Harrogate Council, North Yorkshire Police and North Yorkshire Fire & Rescue, the charity has now confirmed new procedures for reporting anti-social behaviour within The Pinewoods.
Pinewoods Conservation Group believes that, even though problems in the 96 acres of semi-natural woodland is rare and caused by a minority, it is important that issues are reported formally.
The new agreed procedures will allow authorities to identify any increases in issues and direct any resources needed to intervene as appropriate.
The group is asking members and visitors to report any occurrences of:
Possible criminal damage.
If the incident is in progress, it should be reported via 101 or online to North Yorkshire Police.
If it is a historic incident then it should be reported to Harrogate Council via 01423 500600 or [email protected]
Reporting the exact location is important and Pinewoods Conservation Group is recommending the use of What 3 Words (https://what3words.com/) or a similar location marking application.
The Pinewoods Conservation Group was formed in October 2002 and became a registered charity in January 2003.
The area, which is located just one kilometre south west of Harrogate town centre on Harlow Hill, is not know for trouble and has, in fact, been a previous Gold winner in the Yorkshire in Bloom Awards.
An incident of anti-social behaviour in the Pinewoods last made headlines in 2019 when drugs and drink paraphernalia, including what appeared to be used needles, were discovered scattered on the ground near a public bench.
The latest newsletter from Pinewoods Conservation Group also confirms the introduction of educational lessons in local schools about the issue.
The newsletter says: "We will continue to work with all authorities on sharing information and intelligence to ensure we keep The Pinewoods a safe and maintained environment for all our visitors.
"We are also pleased to confirm that both police and fire will be undertaking educational session at local schools.
"We have also added a page to our website for future reference here."
The group adds that, if there anyone encounters a serious issue in the Pinewoods that could result in physical harm or severe damage, this should be reported via 999 immediately.
For more information, visit www.http://www.pinewoodsconservationgroup.org.uk/