Swim and gym facilities at Harrogate Hydro leisure centre to reopen with new safety measures this week
Swimming pool and gym facilities at one of Harrogate's most popular leisure centres will restart this week as part of phased reopening plans.
Monday, 27th July 2020, 6:15 pm
Updated
Monday, 27th July 2020, 6:20 pm
Visitors at The Hydro will have to get used to one-way systems and new safety guidelines when it reopens on Wednesday, while cleaning schedules are being ramped up and numbers will be restricted.
Harrogate Borough Council - which runs the leisure centre - is taking more steps to prevent the spread of coronavirus which means swim and workout sessions are time-limited and only available in pre-booked slots.
The council said it can't yet reopen its other leisure venues because staff have been redeployed to other frontline services under pressure from the pandemic.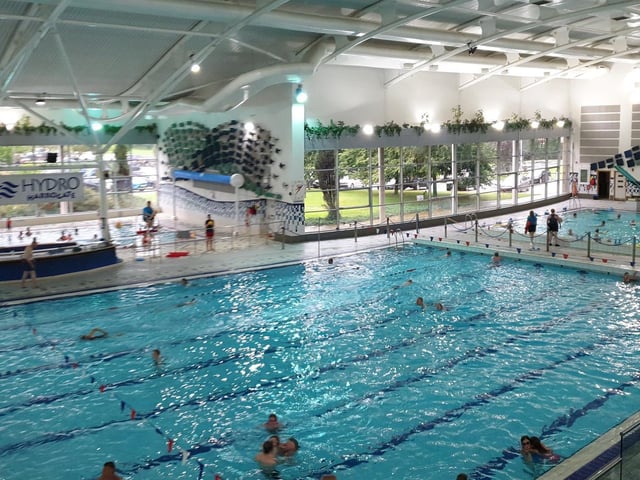 The Hydro will reopen after almost four months of closures on 29 July.
Visitors at The Hydro will have to wash at home as shower facilities are closed.
Sessions can be booked on the council's website. The time limit for adult lane swimming and family sessions is 45 minutes, whilst gym-goers will be given an hour.
Visitors won't be allowed inside the building until their dedicated time slot starts.
Changing rooms and lockers are available for swimmers only.
Cleaning materials will be provided in the gym for people to use before and after touching equipment.
The reopening announcement comes after the council dismissed claims that some classes and facilities at the pool may not return until September 2021.
A council spokesman said activities including diving and training sessions can not return yet, but will resume once more safety measures are drawn up.
It also comes after Harrogate Borough Council this month approved plans to hand over management of its leisure centres to a council-controlled company.
The new company - to be called Brimham's Active - will launch by August 2021.
The full list of the council's leisure centres which will remain closed include: