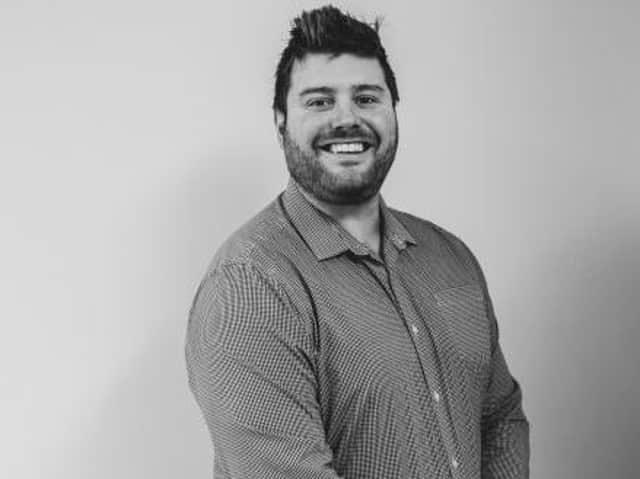 Successful CGC - The managing director of West Park Care, Tom Page.
The CQC, which regulates health and social care services in England, rated West Park Care as 'good' in all the five areas it inspected.
It found that the service offered by the specialist met its expectations and was safe, effective, caring, responsive and well-led.
West Park Care was set up in 2018 by its managing director Tom Page after a frustrating and difficult experience organising home care for a loved one who was desperate to stay in their own home.
Based in Harrogate, it offers a range of services including personal home care, specialised dementia care, hospital to home care, respite care and companionship services.
Mr Page said: "We provide a huge range of services and the CQC's findings have given us the confidence to grow and develop.
"We have a clear target for this year and that is to be able to look after more people in their own homes."
The regulator noted in its report that West Park Care staff were "kind and caring" and they "respected people's privacy, maintained their dignity and promoted people's independence".
Mr Page said he was delighted with the outcome of the inspection and he praised his team of carers for their professionalism.
He said: "To achieve the 'good' rating across the board from the CQC in our first-ever inspection is a fantastic outcome and reflects the care and dedication of our staff. We are independent and not a franchise and this makes the regulator's findings hugely satisfying."
Unlike many home care specialists, West Park Care sets the visit time by staff as a minimum one hour rather than the industry norm of 15 minutes.
Staff are employed directly by West Park Care and not through zero-hours contracts or agencies, which allows for a consistent service for clients and set working patterns for staff.
Mr Page said: "Being independent makes us different in the way we work compared with a home care business that is part of a franchise.
"Our model enables a fulfilling relationship to build between our client and member of staff and that can only be a good thing."
West Park Care has big plans as it aims to triple the number of clients it cares for while not compromising on its standards of service.