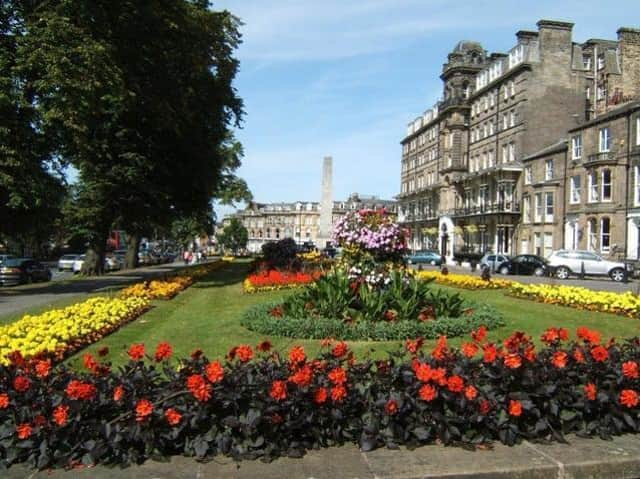 Harrogate has been named the best place in Britain to work from home, according to a list of benefits compiled by the comparison website Uswitch.
The North Yorkshire spa town - which is home to more than 75,000 residents - has ranked above all towns and cities across the nation, according to a list of benefits compiled by the comparison website Uswitch.
Harrogate ranked highly also due to its clean air, good access to the countryside and low crime rates.
Councillor Richard Cooper, leader of Harrogate Borough Council, said it was no surprise that the town was rated as a top performer.
He said: "Sometimes we don't realise what we have in Harrogate and it is surveys like this and comments from visitors on social media that remind us all the time just what a fantastic place our town is.
"The nearness of the Stray, the brilliant independent shops on my doorstep and the welcoming town centre are big positives.
"We shouldn't rest on our laurels though. There is more we can do particularly around making our town centre even safer and more inviting for pedestrians and cyclists."
Harrogate tipped Bath (2nd) and Mendip (3rd) to the top of the charts, while large cities including Liverpool, Manchester and Birmingham were not considered to be great places to work from home.
York came in 8th position, while nearby Bradford placed 71st, Doncaster 85th and Hull 97th.
More than 2,000 adults were surveyed for the study which also found the increase in home working during the coronavirus pandemic has shifted attitudes away from living in large cities.
One in four currently live in a city of more than 500,000 residents, but only one in nine wish to do so in the future.
Adelana Carty, broadband expert at Uswitch.com, said: "The pandemic has turned our working routines upside down and given many of us a taste for what our lives could be like if we worked from home on a more permanent basis.
"Unsurprisingly, this has resulted in millions of people dreaming of ditching the rat race and moving away from the big city."
By Jacob Webster, Local Democracy Reporter