Schools confirm Covid-19 cases
Coronavirus cases have affected schools in the Wetherby and Tadcaster areas in the past week.
Wednesday, 23rd September 2020, 2:43 pm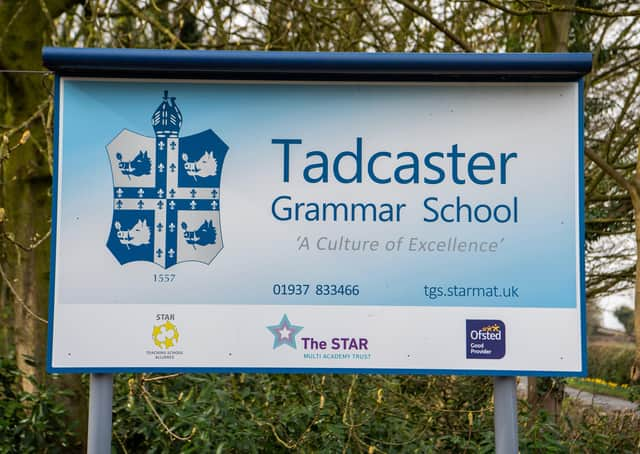 Tadcaster Grammar.
Tadcaster Grammar issued a letter to parents on Tuesday evening to say that a student in Year 7 had received a positive Coronavirus test result, late afternoon that day.
Headteacher Andrew Parkinson said: "After taking appropriate advice, I have taken the decision to ask all students in Year 7 to remain at home tomorrow (Wednesday September 23).
"This is a precautionary measure and allows us to clearly and carefully identify those students who are deemed as close contacts of the student and ensure we are able to communicate with those parents and carers as soon as possible.
"For those students who are not identified as close contact, school will resume as normal on Thursday September 24."
Boston Spa Academy has seen one pupil test positive.
The news comes amid an outbreak of cases in schools across Leeds where the Yorkshire Evening Post understands that at least 16 schools have now had confirmed cases in the past fortnight.
Nearly 10,000 pupils attend the schools managed by the 11 Gorse Academies Trust, including Boston Spa. As of September 18, five had seen positive cases.
Sir John Townsley, CEO of The Gorse Academies Trust, said it had acted robustly' and followed guidance from Public Health England.