Covid: Hospital admissions in Harrogate fall by two thirds in just over a month
Covid hospital admissions in Harrogate have fallen by two thirds in a just over month in further proof that the lockdown and vaccine rollout is preventing people becoming seriously ill with the disease.
Wednesday, 10th March 2021, 1:36 pm
Updated
Wednesday, 10th March 2021, 2:38 pm
Figures revealed by the Harrogate and District NHS Foundation Trust today showed 18 people are currently in hospital with coronavirus - down from 67 at the start of last month when patient numbers peaked.
The encouraging news comes as infection rates are also continuing to fall below pre-lockdown levels, giving hope that more restrictions under the government's gradual roadmap for reopening could be lifted on schedule following the return of schools this week.
Amanda Bloor accountable officer at NHS North Yorkshire Clinical Commissioning Group, told a briefing today that the declining Covid numbers coupled with the vaccine rollout success was "really positive" but she also warned the public not to drop their guard against the disease.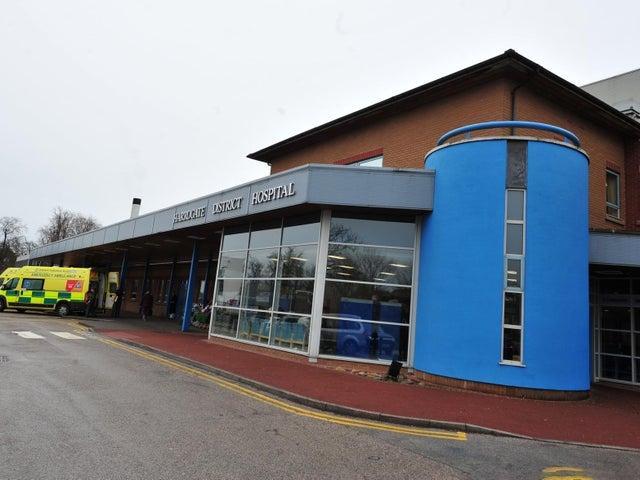 There are 18 people currently in Harrogate hospital with coronavirus - down from 64 at the start of last month.
"This wave in the pandemic has been long and very hard on staff - and there has been a significant commitment as well from the public getting through it," she said.
"But it is just worth reminding people that we are still in a national lockdown. We are also still in winter, so our hospitals remain busy.
"Please continue to adhere to the government guidance as we take our steps towards the roadmap being unlocked more over the coming weeks."
The drop in hospital admissions is mirrored across North Yorkshire and England, with the numbers falling more sharply than the first wave of the pandemic thanks to the vaccine rollout.
This is also more evidence that vaccines are not only preventing people becoming seriously ill with Covid-19, but could also cut transmission rates.
In Harrogate, NHS figures show more than 58,000 people have had their first vaccine dose, with the second round of jabs now underway.
Mrs Bloor added: "We are working towards two national targets set by the government - all of the over 50s and those with long-term conditions to be vaccinated by 15 April and everybody else vaccinated by 31 July.
"We are confident we will meet that - vaccine supply permitting - and we are also confident that we are seeing good supplies coming in over the next few weeks."
The next stage of lifting lockdown measures will see outdoor gatherings of six people or two households allowed from 29 March.
This is the week in which most schools will break up for the Easter holidays after pupils started a staggered return to classes on Monday with new mass testing programmes for secondary school and college students.
Stuart Carlton, corporate director of children and young people's services at North Yorkshire County, told today's briefing that the return to schools this week marked an important time for thousands of families who have juggled home-schooling over the last two months.
"We are all delighted to see children returning to school," he said. "The response has been fantastic and I have seen some wonderful photos and stories of children at school learning, playing and being with teachers.
"All precautions that we previously had in schools are still in place and then of course we have the additional safety of the mass lateral flow testing. That is designed to add an extra layer of being able to find people who have Covid but are asymptomatic."
By Jacob Webster, Local Democracy Reporter