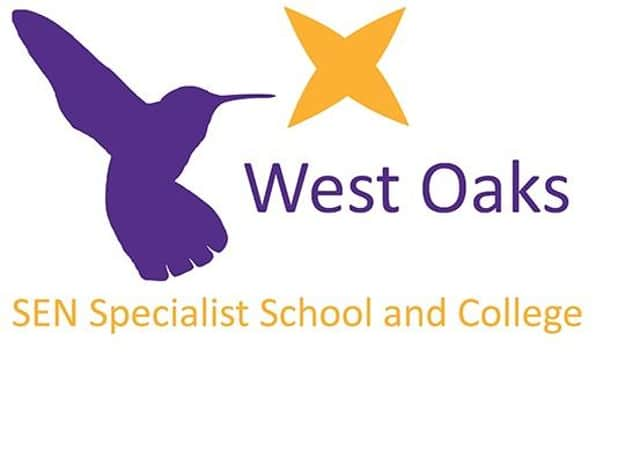 The Governing Board and Leeds City Council are consulting on plans to increase numbers from 350 to 500 Special Education Needs Disabilities (SEND) places for learners aged 2 to 19 from September this year.
They revealed this would use an additional site at Buckingham Road (previously Rose Court), in Headingley, but would also involve Boston Spa.
"If the proposal goes ahead, the Governing Body would try to ensure that the spread of places is balanced across the two current - Boston Spa and Headingley - and proposed third site.
"The proposed opening date for the additional places is September 2021.
"Once established, we anticipate the number of additional places would grow gradually over time rather than all being allocated on opening."
The need for specialist school places continues to grow states a public consultation document.
And there have been particular increases in the areas of complex learning difficulties and communication difficulties.
This has been identified through increased numbers of Education Health and Care Plan (EHCP) assessments.
The need for places in specialist schools is forecast to increase beyond the number of places currently available in Leeds.
The spokesman added: "The number of children and young people living in Leeds has increased over the past decade, resulting in higher demand for both mainstream and specialist provision places across the city."
West Oaks SEN Specialist School and College was rated 'Outstanding' by Ofsted at its most recent inspection and is popular with families.
The spokesman added: "The school benefits from strong leadership and management and a dedicated and skilled staff team who are very positive about the potential permanent expansion.
"The Principal and Governing Body are confident that if West Oaks SEN Specialist School and College were to expand, existing high standards of learning would be maintained, resulting in improved outcomes for a greater number of children and young people with SEND."
Comments on objections to the proposal, can be made by emailing: [email protected] or phone 0113 378 5945. The deadline for comments to reach the Sufficiency and Participation Team is 4pm on January 8 2021.