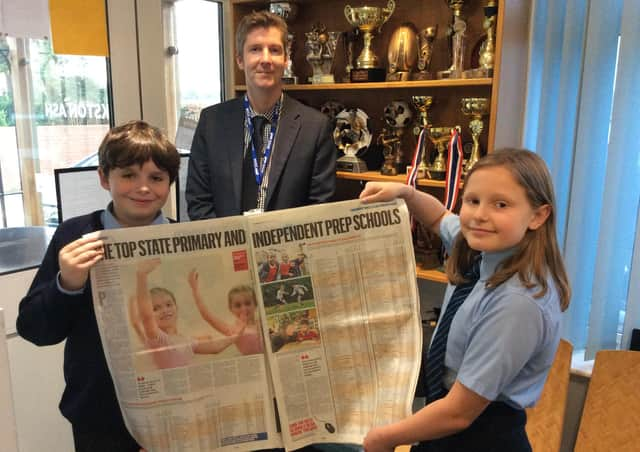 Barkston Ash Catholic Primary has been placed 143 out of 17,000 schools across the country in the Times newspaper Top 250 schools list.
The list ranks the best primary and prep schools according to assessment results.
Headteacher Christopher Power said: "It was wonderful to see our school's name in print on such a prestigious list.
"Although our school prides itself on educating the whole child and not focussing solely on academic results, it is fantastic that the hard work and dedication of all our staff, parents, governors, and most importantly the children, have been recognised in this way."
Mr Power is pictured with Year 6 pupils Freddie Sowden and Lucy Turton.