Ladies College thinks green
Students at Harrogate Ladies College learned about the devastating impacts of plastic waste and how to become sustainable business leaders of the future, in a presentation which forms part of the school's 'Be Inspired' careers programme.
Wednesday, 26th May 2021, 4:03 pm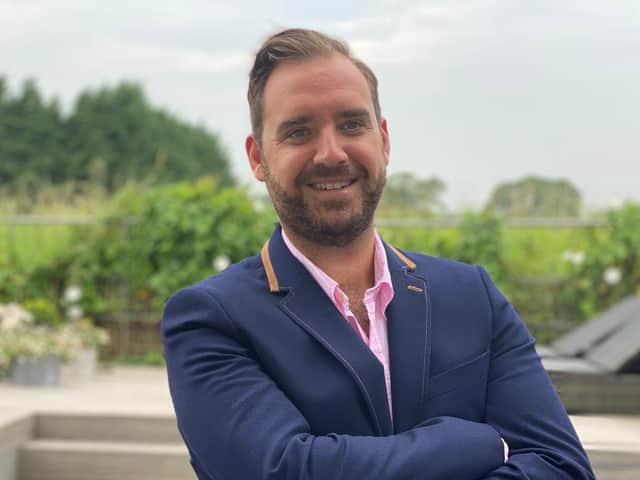 A 30 minute talk, by Charles Taylor, director of Ilkley based eco-decking business, Composite Prime, offered insight into the typical day of the entrepreneur and allowed students to take part in a Q and A discussion to learn more about establishing an innovative 'green business'.
Charles addressed students across all year groups to contribute towards the college's application to receive an 'Eco Schools Award'.
The timber merchant and co-founded Composite Prime alongside his business partner, Domenic Harrison, said: "With around eight million tons of plastic waste polluting the earth's oceans every year, the race to protect the planet is growing more urgent every single day; playing our part in tackling this challenge is one of the key priorities for Composite Prime.
"We're a company dedicated to sharing this message and having a positive impact on our environment; I was, therefore, delighted to be able to share our story with the students at Harrogate Ladies' College to help them carve their own successful career paths while also considering their impact on the environment."
In the last six years of operation Composite Prime has saved the equivalent of 151 million plastic milk bottles from landfill, and each square metre of its composite decking products contain the equivalent of more than 3,000 plastic bottle caps or 280 plastic bottles.
Director of Business School at HLC, Siobhan Scully said: "We are very thankful that our Eco-Prefect, Autumn Joseph, reached out to Mr Taylor, and that he is willing to share his experience."
"Our pupils are increasingly focused on having a positive impact on the environment and are always keen to learn more about how we can contribute to positive change and support our planet."
She added: "Our incredibly successful 'Be Inspired' careers programme is designed to encourage the next generation of female leaders to be brave and bold in their career choices and we want to equip them with the skills and qualities that employers need.
"We are so grateful to Charles and other professionals that are willing to help shape our future business leaders."