Help at hand for Harrogate A-level students missing out on university after grades are downgraded
A-level students in Harrogate who missed out on their place at university or apprenticeship because of downgraded results are being told help is at hand.
Friday, 14th August 2020, 12:25 pm
Grades were awarded yesterday, Thursday, using teacher assessments of how pupils would have performed after the coronavirus outbreak led to exams being cancelled.
Carl Sugden, headteacher of King James's School in Knaresborough, said it has been a "very challenging" year for university and apprenticeship hopefuls, who are now being reminded that support is available.
North Yorkshire County Council said it will work with students to provide advice and information on their next steps.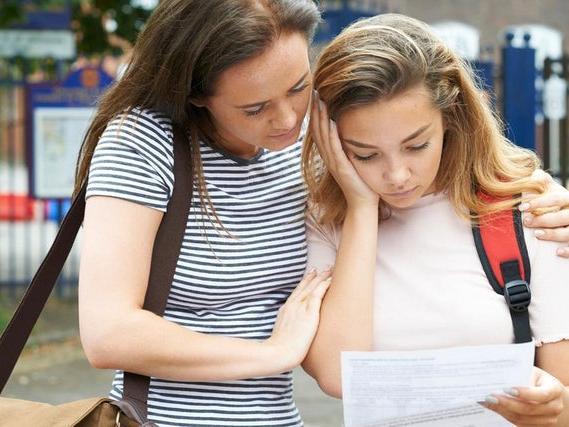 North Yorkshire County Council said it will work with A-level students to provide advice and information ontheir next steps.
The overall results across England show record highs for A* and A grades.
However, some school and college leaders are calling for a review and say all appeal fees should be waived after nearly 40 per cent of grades were lower than teachers' predictions.
Mr Sugden said there have been "many" grades awarded which he believes did not truly reflect the ability of students.
"We are now supporting those students as they consider appealing their grade or finding alternative university destinations", he said.
"Despite the incredible uncertainty this year most of our students have achieved entry to the university of their choice.
"We are proud of how our students and teachers have coped with this very challenging year at A Level."
Some pupils have been thrown a lifeline by universities who say they will "soften" the grades they normally require to take account of the chaotic circumstances that led to exams being cancelled.
There is a promise of "super-flexible" admissions and Prime Minister Boris Johnson has already said pupils will be able to sit exams if they feel they could have done better.
But the government will still face questions over its grading system which combined teacher assessments, exam board moderations and a computer algorithm.
After an exam results day full of uncertainty, the confusion will extend to what happens next. Because for those who got bad news yesterday, it could still be good news through the appeals process.
Stuart Carlton, the council's director of children and young people's services, said: "Each and every student in North Yorkshire should take pride in how they have responded to the uncertainty brought about by the pandemic over the last few months.
"We will be working with schools over the coming weeks to help ensure all students are able to progress to the next chapter of their life and get to where they want to be."
By Jacob Webster, Local Democracy Reporter