Harrogate homecoming: New headteacher reflects on busy first half term at this Yorkshire school
We spoke to the new head of a Harrogate school who reflects on her first half term of the school year and how it feels like 'coming home'.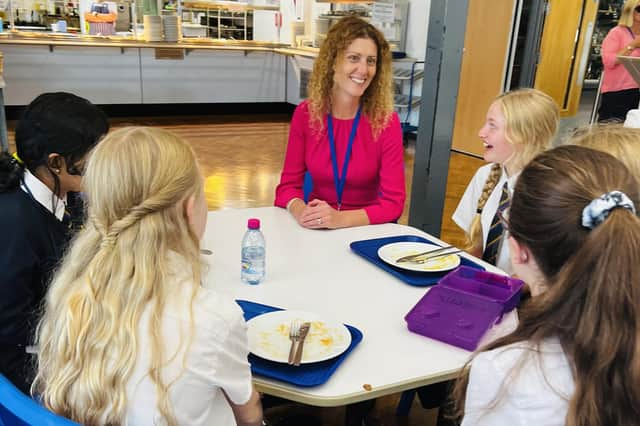 At the start of this academic year, staff and students from St. Aidan's Church of England High School welcomed Mrs Siân Dover to join their school community as headteacher.
Mrs Dover, formerly Principal of Oasis Academy in Bradford, brought with her many years of leadership experience, as well as a real passion for the Christian ethos that is at the very heart of what makes St. Aidan's thrive.
Within weeks of joining the school, she says she was made to feel welcome by everyone in and around the school, out in the community, by all the other Harrogate and district secondary headteachers who meet regularly to support each other, and during the many events that fill the St. Aidan's Church of England High School calendar.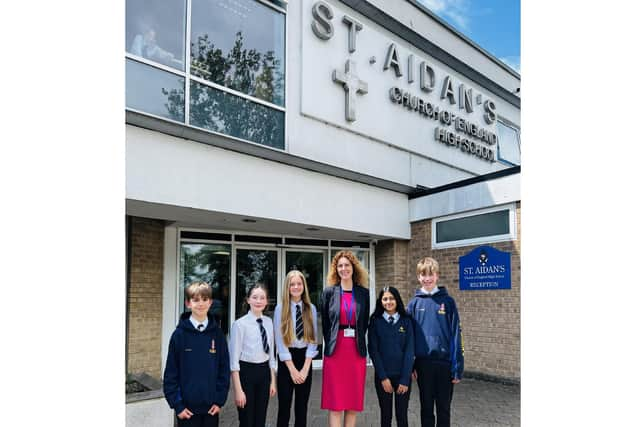 "I can't really believe I have only been here for a few weeks; the care, positivity, love, and kindness of the whole St. Aidan's family has made me feel so welcome. In the best possible way, it feels like I have been here for ever!" she said. "Having worked in North Yorkshire for 20 years before moving to Bradford in 2017, the move to Harrogate feels like I am 'coming back home'.
"Our Open Day was one of the most wonderful school events I have ever been involved in. We welcomed hundreds of prospective families through our doors; our choirs were singing; our orchestras were playing; our sports teams were competing; and our student helpers were showcasing the incredible work that goes on day in day out here at St. Aidan's. It was a true representation of our school vision, showing how we really do strive to be a centre of educational excellence where each and everyone knows the gift of Life in All its Fullness".
She continued: "Here at St. Aidan's, we place a real value on the relationships we build with our parents and families. Knowing how important these relationships are to the success of our young people, we make every effort to include parents and families in the learning journey of their child and in the full life of the school.
"Choosing St. Aidan's is wanting your child to get the very best qualifications, outcomes and experiences that secure their future; it is enabling your child to develop in character to become courageous and confident; brave enough to see the opportunities in every difficulty, and strong enough to become citizens who actively promote respect, tolerance, and individual liberty."
Although a great emphasis is placed on the pastoral care and nurture given to all students at St. Aidan's, Mrs Dover is delighted to confirm that this year's GCSE and A Level outcomes are once again amongst the highest in the country with many students moving on to top universities or being accepted onto first class apprenticeship courses.
She said: "To be able to celebrate the achievements of the fantastically knowledgeable and supportive staff and accomplished students is something everyone who is part of the St. Aidan's community is grateful for and they fully appreciate how this success would not be possible without the support that the students receive at home."
"On Friday the 20th of October we celebrated our 50th Year of the Associated Sixth Form, a unique venture in ecumenical education we share with St John Fisher. Now we are preparing for our school production of The Little Mermaid which begins on the 22nd of November as well as various other events occurring as we bring 2023 to a close".
Looking forward to 2024 St. Aidan's, the founding secondary school of the Yorkshire Causeway Schools Trust, is preparing for another year of flourishing opportunities, rich experiences, and outstanding achievements.
Find out more about the school by visiting the website here