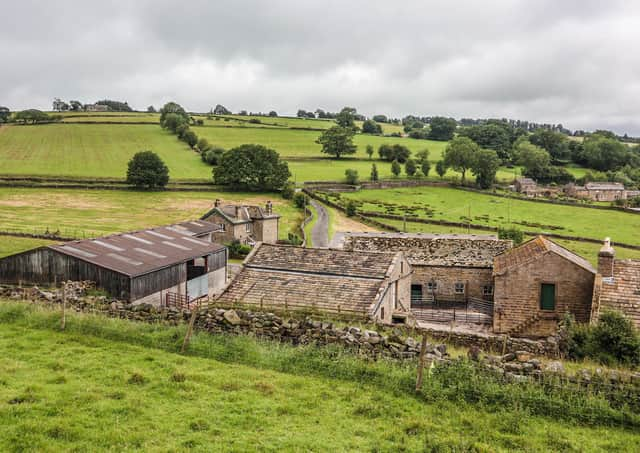 Tying in with Yorkshire Water's Land Strategy to "deliver exceptional land for Yorkshire, forever", the initiative is part of its existing Beyond Nature™ scheme, which supports tenant farmers to deliver sustainable land management.
Now, Scow Hall Farm, in the Washburn Valley, is the first farm to take part in the starter farm initiative and will be let out to a young farmer for a five-year period.
Lisa Harrowsmith, lead surveyor at Yorkshire Water, explained: "After the first five-year lease, we will let the farm to another young farmer, therefore creating a cycle of opportunity for the next generation of farmers.
"Once the tenancy is up, we will assist that farmer with finding new opportunities on a permanent holding or elsewhere within the agricultural industry."
Beyond Nature™ was developed by Yorkshire Water in 2016 when Humberstone Bank Farm first adopted the ethos, which holds sustainable land management at its core and prioritises nine key values.
Scow Hall Farm has the potential to deliver on seven of those values, including: biodiversity, water quality, carbon sequestration, farming enterprise, social benefits, climate change and recreation.
Lisa added: "We are looking to create a programme of starter farms to provide new entrants and young farmers the opportunity to take on a farm and learn the Beyond Nature™ way of farming.
"We want to give young farmers the tools to create sustainable farms and will provide a mentor, training and business advice to encourage a sustainable approach to land management.
"Beyond Nature™ is at the heart of our Land Strategy – which focuses on how we can deliver exceptional land for Yorkshire."
The initiative has been met with praise Britain-wide.