Rapeseed oil farm makes hand sanitiser to fight virus
Rapeseed oil producers Collingham-based Wharfe Valley Farms are putting their bottling facility to use in the fight against the Coronavirus.
Monday, 4th May 2020, 3:28 pm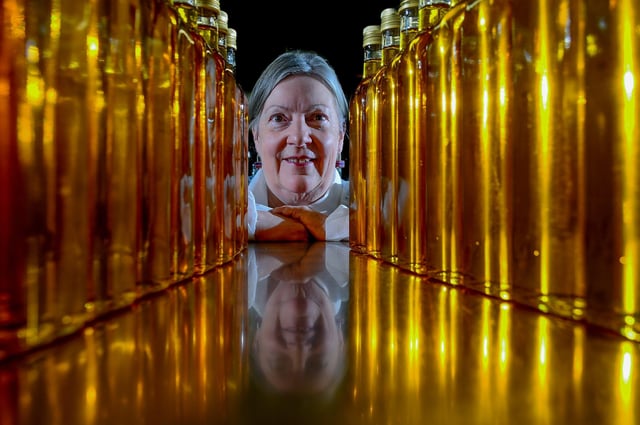 Sallyann Kilby.
With a capacity for 20,000 litres per week, they are producing 10,000 units of two new WHO formula, 80 per cent ethanol, hand sanitising products, as well as their rapeseed oil products.
No strangers to facing challenge and adversity, Sallyann and Geoff Kilby, and their son Stephen, are well known for finding solutions to support others.
"In this pandemic all businesses are having to think differently and adapt to the unprecedented situation." said director Sallyann.
"We found that, almost immediately we were adversely affected by the lockdown, as a food producer supplying to the UK restaurant and catering market, which has been forced to close its doors to the public.
"We had to take immediate action and found a supplier of PPE hand sanitiser ingredients which we could then bottle in our contract bottling facility, and increase supplies to support the country in the prevention of coronavirus, as well as keep our machines operating."
"We are incredibly proud to have shipped our first pallet of Wharfe Valley hand sanitiser to the frontline, to NHS staff and care workers in Belfast, ensuring they have PPE to continue their vital service.
"We are already producing 10,000 units a week, alongside our cold pressed rapeseed oil products, available to buy online at www.wharfevalleyfarms.co.uk. https://www.whosanitiser.co.uk.