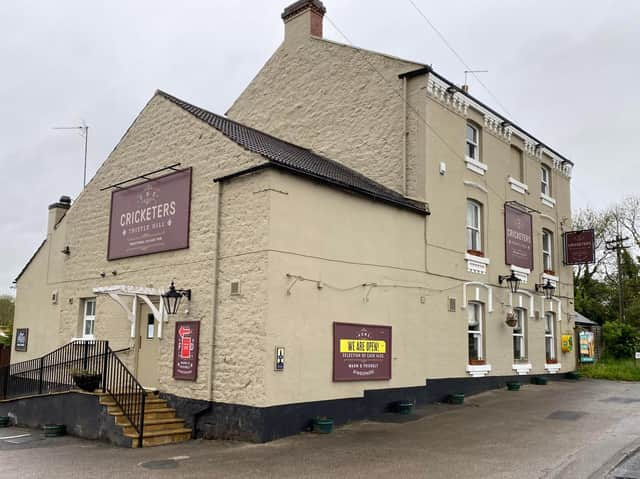 The Cricketers sits next to Knaresborough Forest Cricket Club on Thistle Hill.
The Cricketers, located on Thistle Hill, Calcutt, wants approval to extend its premises licence to include an outdoor bar but North Yorkshire Police says it must agree to rules around CCTV.
Licensing officer PC Jackie Allen said in an objection to the application that while cameras were being installed to cover the outdoor area they must be of a high quality, recording at all times when the pub is open and with the footage made available within 48 hours of any request.
She said: "North Yorkshire Police believe that the following conditions need to be placed onto the premises licence for the purposes of strengthening and promoting the prevention of crime and disorder and public nuisance.
"If the applicant is in agreement with the proposed conditions set by North Yorkshire Police, the representation will be retracted."
The pub is located at the former Union Hotel and is owned by national brewing and pub retailing business Marston's.
Currently, it has a licence to serve customers from the indoor bar until midnight Sunday to Thursday and 2am on Fridays and Saturdays.
The new application, set to be decided by Harrogate Borough Council's licensing sub-committee at a meeting next Tuesday (1 June), will cover service from a new outdoor bar.
No other objections other than from North Yorkshire Police have been received.
By Jacob Webster, Local Democracy Reporter